Top 10 Family Activities in Shanghai
Shanghai is a family-friendly city combining Chinese characters with modern elements.
1.

Paying an In-depth Visit to Old Alleys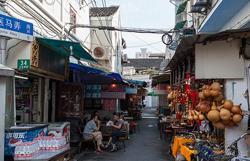 Shanghai Old Valleys
The old alleys in Shanghai are like the Hutongs in Beijing, which best reflect the local life there. You can visit the local residents' homes, having an authentic Shanghai-style lunch. You can also learn to speak Shanghainese by visiting the local market and bargaining with the vendors. Also read Top Five Old Streets in Shanghai.
2.

Having a Chinese Cooking Class in the French Concession

You can not only learn Chinese cooking in Beijing's Hutongs, but also in the French Concession area of Shanghai. You can receive a fruitful harvest after about two hours' effort in learning two or three traditional Chinese dishes.
3.

Learning Tai Chi in Kung Fu School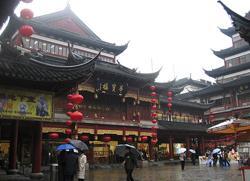 Yuyuan Garden
Tai chi is an important part of Chinese culture, which you can learn in the Shanghai Changsheng Tai Chi School in the morning under the guidance of the teacher. Parks in Shanghai and the Bund are also great places to practice tai chi.
4.

Wandering off in Yuyuan Garden

Interspersing the forest of skyscrapers in Shanghai, Yuyuan Garden is a cultural scenic attraction for family visitors with toddlers to explore. As a typical Chinese-style garden, Yuyuan is not only a must-visit garden in Shanghai, but also in China, as it is decorated with ancient buildings and countless plants.
5.

Visiting Shanghai Zoo and Shanghai Wild Animal Park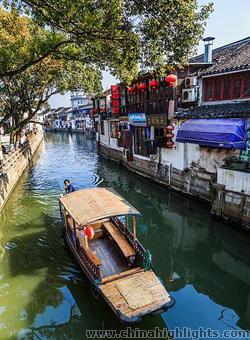 Zhujiajiao Water Town
Animals are the best friends of children. Shanghai Zoo is home to a large variety of animals, including giant pandas, and many other rare species. Kids love that most! Furthermore, Shanghai Wild Animal Park is a place that you shouldn't miss for a family tour, where you can walk around and take a bus ride around it.
6.

Strolling in Water Towns around Shanghai

Taking a boat ride throughout the water towns around Shanghai is a great way to escape the hustle and bustle of the city, experiencing the quiet life. Also see Top Nine Ancient Towns near Shanghai.
7.

See Acrobatic Shows

Spending your precious night-time in Shanghai Circus World, appreciating exceptional acrobatic shows, is very interesting and meaningful. Kids love these traditional performances, comprised of dancing, juggling, and even some difficult stunts.
8.

Night Cruising on Huangpu River

The night view of the Bund and modern buildings in the Pudong New District is fantastic. After a whole day of shopping on Nanjing Road, go to the Bund and cruise on Huangpu River with your family as an unmissable part of the Shanghai tour. Also read How to Experience an Evening of Real Shanghai Jazz.
9.

Being a Pilgrim in Museums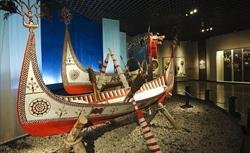 Shanghai Museum
Museums in Shanghai record the development of Shanghai and China. They are equipped with advanced guidance and facilities. Kids can receive a great lesson of China's history, culture, art and many other aspects by touring in the museums. See Top Seven Museums in Shanghai.
10.

Flying Kites in Parks

Flying kites with parents on the squares in public parks is popular in Shanghai. People's Square and Century Park are best places to fly this traditional Chinese item in Shanghai.
Book with Us
Go to Shanghai with your families to enjoy an unforgettable holiday! All China Highlights' Shanghai tours are fully customizable to your requirements. We can also help you to tailor-make a unique tour of Shanghai with top attractions, hotels and restaurants, without any extra cost.
Related Links

China Highlights
Shanghai Travel Guide