Uncovering Shanghai's Oldest Buildings
Take a trip to Shanghai, and the focus is very much on what is new: the Pudong skyscrapers, and new luxury. Few people come to Shanghai with a view to seeing Shanghai's oldest buildings, which have each, in their own way, struggled to survive in a landscape of ever-present change.
Jing'an Temple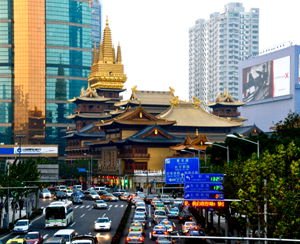 Jing'an Temple
A Buddhist temple built in 1216, literally means 'Temple of Peace and Tranquility', Jing'an Temple was first built on the banks of Suzhou Creek in 247AD, but was moved to the current site during the Qing Dynasty (1644–1911), and has been renovated several times since.
The temple sits in the Jing'an commercial district, on top of Jing'an Metro Station. An interesting juxtaposition between China's spiritual past and it's modern, consumerist present.
Open to the public, Jing'an Temple was ravaged by fire in 1972. The temple looks particularly photogenic in the evening light. The three main halls are open to the public, most famous of which is the Mahavira Hall, which contains a 2.5-meter-tall statue of a jade Buddha — the largest sitting jade Buddha statue in China.
The Astor House Hotel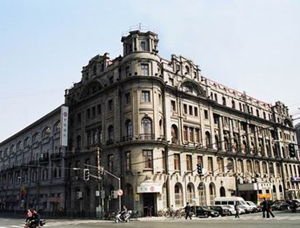 The Astor House Hotel
Situated on the Bund just to the north of Suzhou Creek, the Astor House Hotel was the first modern hotel in China, opening in 1858, and remains one of the most iconic hotels in the world.
It has played host to some of the most eminent guests to have come to Shanghai in its 1920's heyday: from Einstein to Charlie Chaplain, and Ulysses S Grant. This was where high society, both Western and Chinese, mingled at the famous tea dances in the 1920s, and remained a highly popular social spot for the upper echelons of society. The hotel held this status up until the Japanese invasion in 1937.
Whilst the Astor House Hotel has been eclipsed by bigger and more modern hotels in Shanghai in recent years, it still remains one of the iconic buildings of Shanghai's pre-war heyday.
St Ignatius Cathedral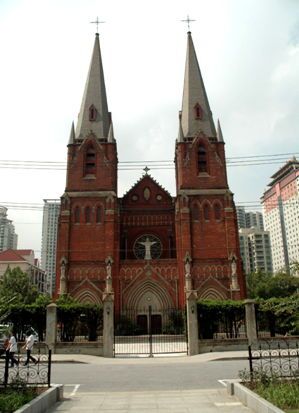 St Ignatius Cathedral
More commonly known as Xujiahui Cathedral, it was completed in 1910, and was once considered to be one of the grandest Catholic Cathedrals in the Far East.
The cathedral has suffered a turbulent history, having been vandalized in the Cultural Revolution, then serving as a state-owned grain warehouse, before being finally being restored to its original purpose, replete with new stained-glass windows with Chinese iconography.
Today up to 2,000 people attend Sunday Mass, with a service in English at noon.
Key Information:
Jing'an Temple:
Address: Jing'an Temple, 1686 Nanjing Xi Lu, near Huashan Lu; metro lines 2 & 7, opposite station exit 3.
南京西路1686号, 近华山路
Admission: 30 RMB
Opening Hours: 7am –5pm
Xujiahui Cathedral:
Address: 158 Puxi Lu, near Nandan Lu 浦西路158号 近南丹路
Astor House Hotel/Pujian Hotel:
Address: 15 Huangpu Rd, Hongkou, Shanghai 上海市虹口区黄浦路15号
See Shanghai's Oldest and Newest with China Highlights
Let us know during a tour inquiry, and we can quote for including these historic buildings in our customizable Shanghai Tours.
Further Reading
Questions and Answers About Uncovering Shanghai's Oldest Buildings
April Offer $25 Coupon
Send your inquiry before Apr. 30, 2014, and we will email you a $25 coupon.
The coupon is valid till Dec. 31, 2014, for paying tour packages worth $250 or up.
The coupon cannot be used for paying flight tickets, train tickets, hotel rooms and day trips.
Travel Advice or Question? Ask us here


China Highlights
Shanghai Travel Guide