Area Map Between People's Square to The Bund
This is a detailed map showing the roads and landmarks of the area between People's Square and the Bund. You can click the map to enlarge it.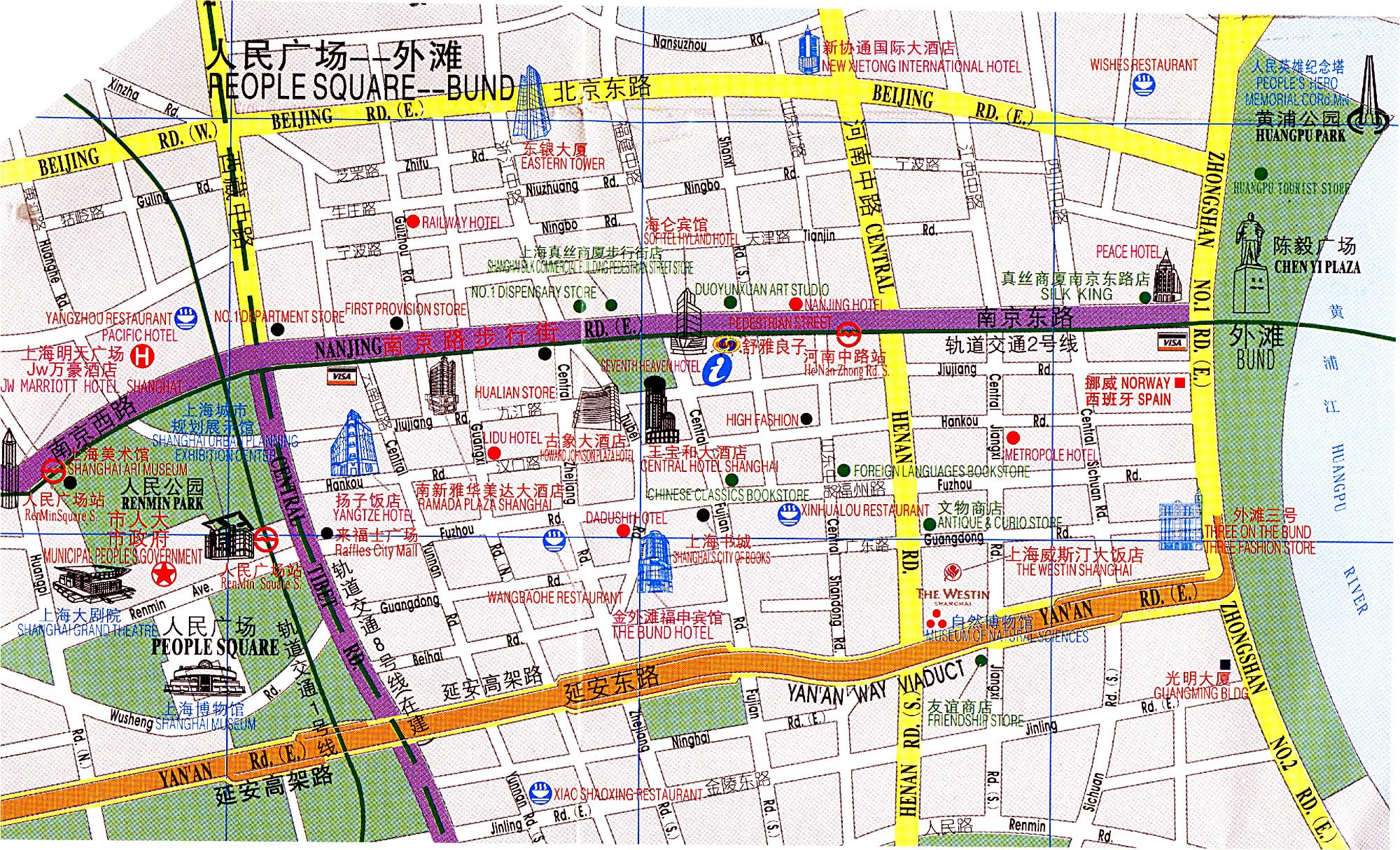 China Highlights
Planning a trip? Ask us here 800-2682918 (USA & CA)
86-773-2831999 (Int'l)
Q:
Ashley
Asked on 2013-10-09
Reply
Hi which hotel to choose for shopping , food and attraction place? The Bund Riverside, central hotel shanghai or majesty.Plaza? Thank you
The following hotels are central located and near the bund.
1. Magnificent International Hotel
2. The Bund Riverside Hotel
3. Shanghai Xingyu Hotel
4. Astor House Hotel Shanghai
5. The Panorama Hotel On The Bund Shanghai
6. Shanghai Charms Hotel
7. The Bund Hotel Shanghai
8. The Seagull On The Bund Shanghai
Carol Wang Replied on 2013-10-10

Thanks Carol for the info. guest Replied on 2013-10-10
Q:
geber
Asked on 2012-12-14
Reply
How large is the People''s Park in Shanghai? And the People''s Square?
Dear Sir or Madam, The People's park is about 10,000㎡ and the people's Square is about 140,000 ㎡. Lussie Lu Replied on 2012-12-17
Q:
mohammad
Asked on 2012-11-13
Reply
I travel by airlain cz shanghai to urumchi which airport?
Hi Mohammad, it is Shanghai Hongqiao Airport.
Whitney Liao Replied on 2012-11-14
Shanghai Travel Guide