Shanghai Suzhou Tours
Shanghai's neighboring city Suzhou is dubbed 'Venice of the East'. It is noted for its winding waterways and amazing classic landscape gardens, several of which are enrolled together as a World Heritage Site. Take Suzhou tours from Shanghai, and discover the charm of this Heaven on Earth. See the best of Shanghai with our Shanghai Suzhou Tours. We also specialize in Customizing Shanghai Tours for individuals and families.
Every tour is backed by our Value Guarantee and our Money Back Service Guarantee.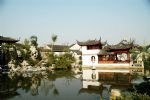 5-Day Shanghai and Suzhou with Zhouzhuang Water Town
Attractions: Shanghai Urban Planning Exhibition Hall, The Shanghai World Financial Center, The Bund, Yuyuan Garden, Humble Administrator's Garden, Lingering Garden, Rickshaw ride, Zhouzhuang Water Town, Cruise in Zhouzhuang
Tour Code: SH-2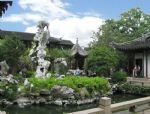 4-Day Shanghai and Suzhou Memories Tour
Attractions: Yuyuan Garden, Shanghai Urban Planning Exhibition Hall, The Shanghai World Financial Center, The Bund, Yuyuan Market, Humble Administrators Garden, Lingering Garden, Rickshaw ride
Tour Code: SH-5