Shenzhen Travel Tips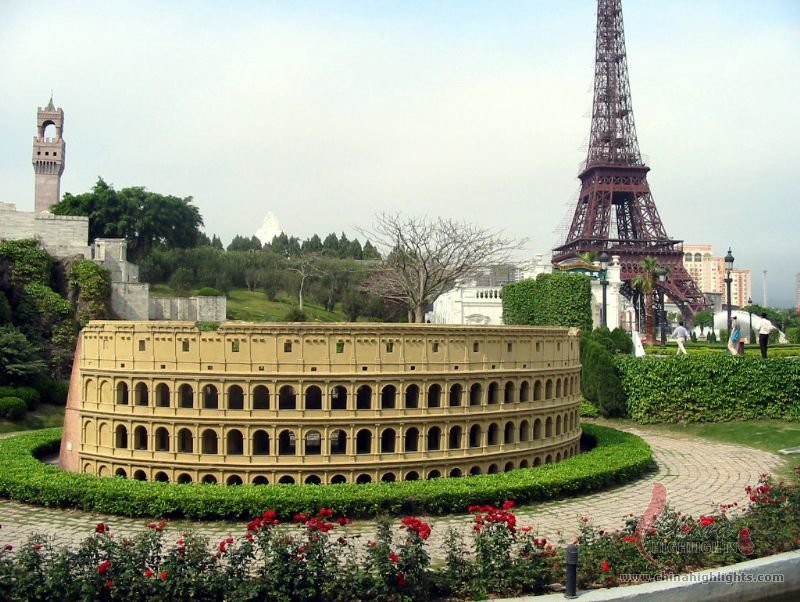 Notice: No Free Toiletries at Guangdong Hotels from April 1, 2010
From April 1,2010, star-rating hotels in Guangdong will stop sending free disposable toiletries to guest rooms, and toiletries are only supplied upon request by guests.
After October 1,2010, guests need to pay for using disposable toiletries.
Banks
Shenzhen Branch of Bank of China
Address: International Financial Mansion, No.2022, Jianshe Road
Post Office
Jianshe Road branch: No.195, Shennandong
Tianjian Road branch: Tianjian 4th Road
Hospital
Shenzhen People's Hospital
Address: No.1017, Dongmen Road(North)
Peking University Shenzhen Hospital
Address: No.1120, Lianhua Road, Futian District
Shenzhen Second People's Hospital
Address: No.3009, Sungang Road (West), Futian District
Shenzhen Children's Hospital
Address: No.7019, Yitian Road, Futian District
Churches
Shenzhen Catholic Church (St. Anthony's Church)
Address: Zhuzilin, Nonglin Road, Futian District
Shenzhen Christian Church
Address: Meilin Road
Emergency Numbers
Fire: 119
Police: 110
Ambulance: 120
Traffic: 122
Useful Numbers
Shenzhen Tourist Bureau: 8200320
Consumer complaints: 12315
Price complaints: 12358
Quality complaints: 12365

China Highlights
Planning a trip? Ask us here 800-2682918 (USA & CA)
86-773-2831999 (Int'l)
Q:
annette
Asked on 2013-03-24
Reply
Hi, Can you please tell me-after I get off the train at Shenzhen, will there be clear directions on display on how to get to the shopping areas/malls and are they close by, walking distance?
Hi Annette, there is no such directions on display on how to get to the shopping areas/malls. However, they are quite close, you can ask someone to show you the direction. Most young people in Shenzhen can speak some English.
Whitney Liao Replied on 2013-03-27
Q:
sanjeev
Asked on 2013-03-06
Reply
I am planning to visit Shenzhen for shopping from HK, is there any specific day in the week that Shezhen market is close?
Dear Sanjeev, There is no specific day which will affact your plan. You could go shopping smoothly. Lussie Lu Replied on 2013-03-06
Q:
Alice
Asked on 2013-02-27
Reply
Hi, i saw the some post regarding traveling from HK - Shenzhen.I will arrived at HK airport around 6pm on thursday, is it possible for me to travel HK airport & catch a train to shenzhen the same day?Do train station sale train thicket for the same day of traveling?
Hi Alice, yes, no problem for you to catch a train to Shenzhen at the same day. The train is available from 6:00-24:00. Tickets are sold at the train station for the same day of traveling.
Whitney Liao Replied on 2013-02-28
Q:
megh agrawal
Asked on 2013-01-10
Reply
hi ,im from india and visiting shenzhen on 26 feb .what kind of cloths should i bring and what r the weather conditions there. can u suggest any budget or 3 star hotel in shenzhen near to convention and exhibition center.i want a translater and business guide so can u suggest any website who can provide us reliable and cheap translator and business guidethank you
Dear Sir or Madam, We usually recomend the hotels around Shenzhen train station, which is located at Luhu district. It is easy to take a subway to the convention and exshibition center. For example, Lido Hotel and Greentree Inn are 3 star hotels, they are in Luhu district. City Inn Exhibition Centre.Shenzhen,Guofeng Hotel and shenzhentianzhiyu hotel are near the exhibition center. We are a travel angency in China, specializing in designing a tailor-made tour, if you need, we can arrange a English speaking tour guide for you. The service fee is CNy390/US$63 per day (around 8 hours). Lussie Lu Replied on 2013-01-11
Q:
Jean
Asked on 2012-10-14
Reply
Hi,My family and I will be visiting Shenzhen from the 20th-23rd Nov. Can I ask if I should bring thick jackets for the kids? Also is the Green Tree Alliance Hotel recommended? Which area would you recommend to visit? We''ll be travelling with 3 kids. Thank you!!
Hi Jean, Shenzhen is warm in November. The average maximum temperature is around 25 °C (77°F) and the average minimum temperature is 17 °C (63°F). It rarely rains this month, and the weather is generally mild, but the wind occasionally kicks up. A light sweater or jacket is enough, but you may also need a light coat in case the weather cools suddenly. A thick jackets for the kids will be much better.
You can check the reviews for the Green Tree Alliance Hote on trip advisor: http://www.tripadvisor.co.uk/Hotel_Review-g297415-d1974535-Reviews-Green_Tree_Alliance_Shenzhen_Shekou-Shenzhen_Guangdong.html
The Splendid China (inclusive China Folk Culture Village) and the Window of the World is the can't missing in Shenzhen.
Besides, the Happy Valley is popular with kids.
Whitney Liao Replied on 2012-10-15
Shenzhen Travel Guide