Shiyan Map
Find Shiyan and Mount Wudang's location in China on the following Google map.
Other City Maps
View Shiyan details on Google map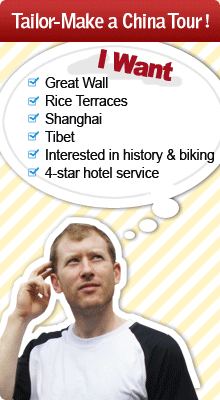 Questions and Answers About Shiyan Map
Cesar
2013-04-08
Show Answer
Hi,I will be going to be spending the months of June-September in the Wudang Mountains, and I was instructed to meet my contact at the Shiyan Train Station. What would be the easiest way for this non-Mandarin speaking traveler to get to Shiyan from the Wuhan or Beijing airports?
Hi Cesar, there are direct trains from Hankou Railway Station or Wuchang Railway Station in Wuhan or Beijing West Railway Station in Beijing to Shiyan. You can take a taxi to get these railway stations from the airport.
Whitney Liao replied on 2013-04-12
Shiyan Travel Guide
Shiyan Facts
Chinese Name: 十堰
Chinese Pinyin: shí yàn
English Name: Shiyan
Location: Central China
Latitude: 32° 65' N
Longitude: 110° 79' E
Area: 23,600 sq. km. (9,112 sq. mi.)
Time Zone: (UTC+8)
Area Code: 0719
Population: 3.4 million