Sichuan Facts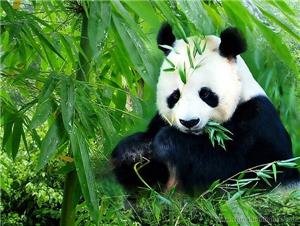 Giant Panda
Name: Sichuan Province (四川; Sìchuān /sze-chwan/)
Meaning: "four rivers"
Other names: Four Circuits of Rivers and Gorges (川峡四路; Chuānxiá Sìlù), "Province of Abundance"
Features
An array of scenery: from Tibetan Plateau mountains in the west to flat plains in the east, from huge cities to tall mountains, forests and nature reserves
Panda preserves
Archeological sites of a newly discovered ancient Bronze-age civilization called Sanxingdui
It is China's fifth largest province by size and the third most populous.
Most Popular Attractions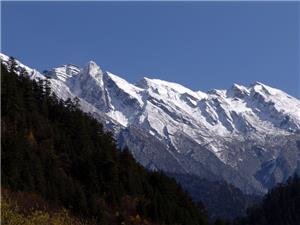 Jiuzhaigou Valley Scenic Area
Chengdu City, Huanglong Scenic and Historic Interest Area, Leshan Giant Buddha, Jiuzhaigou Scenic Area, Zigong Dinosaur Museum, Sanxingdui Museum in Guanghan, Panda Breeding and Research Center
Most popular souvenirs and local products: silk embroidery, Tibetan and local Chinese art and handicrafts
Most popular food: Kung Pao (gangbao) Chicken, Sichuan hot pot
History
15th century BC~650 A civilization grew and waned near Chengdu and created cities at Sanxingdui and Jinsha.
316 BC The Qin Empire conquered the region.
1273 The Mongol army captured the region and seriously weakened the Song Empire.
1938-1945 Sichuan became the main Chinese stronghold in the war against the Empire of Japan.
1997 A large area of Sichuan Province was carved out to form Chongqing Municipality.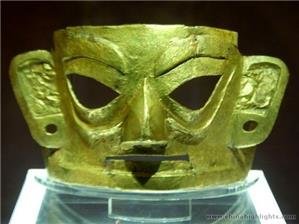 Historical relic recovered from the Jinsha Ruins
Geography
Capital city: Chengdu
Tourism: Four major UNESCO Heritage natural reserves, archaeological sites, rugged Tibetan Plateau and an ethnic mix are part of the province's draw.
Significance of the province: Sichuan and Chongqing form one of China's main industrial regions and population centers. It is the only such center in the western part of China.
Adjacent provinces and territories: Tibet, Qinghai, Gansu, Shaanxi, Guizhou, Yunnan, and the Chongqing Municipality
Terrain: There is a region of high mountains in the southwest, a high plateau in the northwest, and a lowland region in the eastern part of the province.
Main rivers: Yangtze River and many tributaries, Yalong River
Location Information
Province location: 25° 58' to 34° 19' N, 97° 21' to 108° 32' E; southwestern China.
Population: (2010) 80,418,000
Area: 485,000 sq km (187,000 sq mi)
Population density: 180/sq km (470/sq mi)
Climate
The climate in the large province varies according to the elevation and locality. The whole province is impacted by the Southeast Pacific Ocean Monsoon and the Southwest Indian Ocean Monsoon.
Eastern Lowlands and Chengdu It is often cloudy or foggy, and there is a subtropical monsoon climate. The high mountains southwest of Chengdu are good places to go in the summer.
Northwestern High Plateau There is a long winter, a cold summer, but lots of sunshine. The temperature drops at night.
Mountainous Southwest The climate in the southwest region varies from alpine and even arctic in the highest peaks to the tropical climate in the Jinshajiang River valley.
Economy
Average annual income: 17,339 RMB (2,477 USD)
Development: developing; the province is rich in minerals and is a major agricultural region.
Industry: 33.7% tertiary industry (services), 50.5% secondary (heavy industry, steel, electronics), 15.7% primary (mining, agriculture)
Transportation
Sichuan tours: If your goal is to reach Sichuan, we at China Highlights are here to help you get over all the difficulties.
Questions and Answers About Sichuan Facts
April Offer $25 Coupon
Send your inquiry before Apr. 30, 2014, and we will email you a $25 coupon.
The coupon is valid till Dec. 31, 2014, for paying tour packages worth $250 or up.
The coupon cannot be used for paying flight tickets, train tickets, hotel rooms and day trips.
Travel Advice or Question? Ask us here

China Highlights