Taiwan Weather in August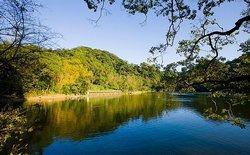 August in Taiwan
Weather: August is the hottest month of the year in Taiwan, with average low and high temperatures of 28 °C (82 °F) and 31 °C (87 °F), often above 35 °C (95 °F) at noon. There are frequent afternoon thunderstorms and occasionally a typhoon.
Clothing: Wear any summer clothes, like skirts, shorts, and T-shirts. Sun protection, umbrella and mosquito repellant are needed. If you travel to mountainous areas, you need to bring a light coat.
Taiwan Climate Information by Month

China Highlights
Planning a trip? Ask us here 800-2682918 (USA & CA)
86-773-2831999 (Int'l)
Q:
Goh
Asked on 2013-05-14
Reply
Would like to ask whether around mid of August (17-24), is the weather good? Will there be lots of typhoon?
Hi Goh, August is still the typhoon season. But we cannot predict if there will be typhoons around mid of August (17-24). Please keep an eye on the weather forecast.
Whitney Liao Replied on 2013-05-15
Q:
Lee
Asked on 2013-01-19
Reply
Is it safe to visit from Aug 19 to Aug 25 2013 (from typhoon)?
Hi Lee, it is safe, but not the best season.
Whitney Liao Replied on 2013-01-20
Q:
Janet Lee
Asked on 2012-10-29
Reply
when is the best time to go Taiwan in btwn June till Sept? When is the best weather to visit there in btwn this few months? Thanks..
Hi Janet, September is the best month. June is a better month.
Weather: Summer starts from June. It begins to feel hot, with average low and high temperature respectively at 24 °C (75 °F) and 27 °C (80 °F). In the south it feels hotter with temperature hitting 30 °C (86 °F).
Clothing: Wear summer clothes such as shorts, T-shirts and skirts, and sun protection. Bring an umbrella because it rains sometimes, especially in the south. If you plan to visit mountainous areas you will need to bring a coat.
Whitney Liao Replied on 2012-10-30