Tibet Adventure Tours
Being the highest region in the world, and endowed with unique religious culture, Tibet is a perfect destination for taking an off-the-beaten-path tour. Choose from our Tibet Adventure Tours and explore places where fewer travelers go. See the best of Tibet with our Tibet Adventure Tours. We also specialize in Customizing Tibet Tours for individuals and families.
Every tour is backed by our Value Guarantee and our Money Back Service Guarantee.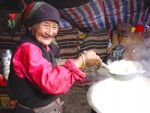 6-Day Tibetan Discovery Tour
Attractions: The Potala Palace, The Jokhang Temple, Barkhor Street, Sera Monastery, The Carpet Factory, Drepung Monastery, Norbulingka, Yomdrok Lake, Tashilunpo Monastery, The Palgor Chorten
Tour Code: XZ-2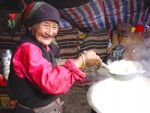 7-Day One Golden Week of Tibet
Attractions: The Potala Palace, The Jokhang Temple, Barkhor Street, Sera Monastery, The Carpet Factory, Drepung Monastery, Norbulingka, Yomdrok Lake, Tashilunpo Monastery, The Palgor Chorten
Tour Code: XZ-2B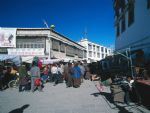 5-Day Tibet - Two Cities tour
Attractions: Yumbulagang Palace, Trandruk Monastery, Potala Palace, Jokhang Temple, Barkhor Street, Sera Monastery, Drepung Monastery, Norbulingka
Tour Code: XZ-3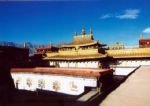 6-Day Lhasa Essence, Shigatse and Nakchu Tours
Attractions: Potala Palace, Jokhang Temple, Barkhor Street, Yomdrok Lake, The Palgor Chorten, Tashilunpo Monastery, Yangpachen, Lake Namtso
Tour Code: XZ-20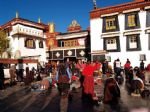 8-Day All-around Tour of Tibet
Attractions: Potala Palace, Barkhor Street, Jokhang Temple, Basomtso, Lulang Forest Area, The Gigantic Cypress Wood in Nyingchi, Yomdrok Lake, The Palgor Chorten, Tashilunpo Monastery, Yangpachen, Lake Namtso
Tour Code: XZ-21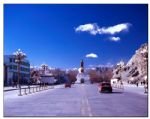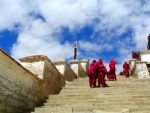 8-Day Tibet Experience Tour
Attractions: The Potala Palace, The Jokhang Temple, Barkhor Street, Yambajan, Lake Namtso, Sera Monastery, Drepung Monastery, Norbulingka
Tour Code: XZ-5