Itinerary
Your friendly guide will meet you at the airport and take you to your hotel.
Day 2:
Forbidden City, Niujie Mosque, Wangfujing Shopping Street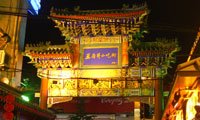 The Forbidden City has stunningly decorated halls and vast courtyards fit for an emperor, complimented by the exhibitions of precious items. Tiananmen Square impresses with its scale as well as the knowledge that it has witnessed many historical events.
The Niujie Mosque is the spiritual home of some 10,000 Hui Minority Muslims. Its architecture has taken on Chinese influence in its 1,000 years of history and is now a fascinating combination of Islamic and local flavor.
WangFujing Shopping Street is a pedestrian area of an eclectic mix of shops and restaurants, and has the famous food market nearby at night.
Day 3:
Great Wall at Badaling, Dongsi Mosque, Xiushui Street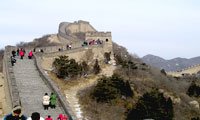 The Badaling Great Wall is popular due to the magnificent scenery and the fact that Mao visited it. It has been extensively restored, but the battlements and watchtowers are steep in parts.
Dongsi Mosque is the oldest mosque in Beijing and has intricate Arabic style decorations in its pillars and walls. A visit to Xiushui Street (Silk Market) ends the day; the amount of merchandise is astounding.
Day 4:
Summer Palace, Madian Mosque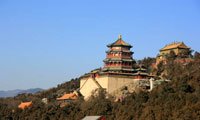 Summer Palace was a favorite of the Qing Dynasty imperial families, a relaxing place where to walk among the willow trees and watch opera in the pavilions enjoying a cool breeze from the lake.
An exterior visit of Bird's Nest and Water Cube, and the Olympic Park with its various venues lets you marvel at the site of the Beijing Olympics before heading to Madian Mosque, a small local center or prayers where the Imaam speaks good Arabic.
Your guide will say goodbye to you only once the check in has gone smoothly and you are ready to board.