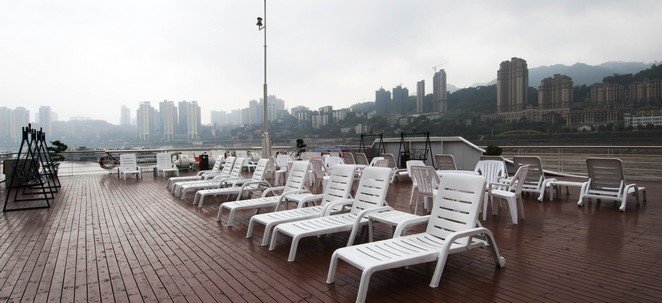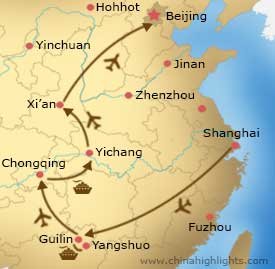 Itinerary
Arrive in the Paris of the China, a thriving hub of business, development, culture and shopping. Your guide will be waiting at the airport arrivals gate, your private car and driver will transfer you to your chosen hotel. We have not included guiding time today, giving you some time to explore or relax on your own.
Good to Know
If you have an early flight or would like some interesting things to do please take a look our Shanghai: more than a tour page for ideas for your tour. We can customize any tour!
Stay connected: A Free SIM Card Wi-Fi Rental
Day 2:
The Essence of Shanghai Tour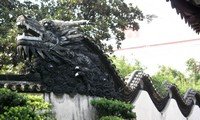 Today offers you a full perspective of Shanghai. The classical Chinese gardens to historic lanes, to the colonial waterfront, known as The Bund. Enjoy an authentic Shanghai lunch, before glimpsing into tomorrow, at the urban planning exhibition. Today with your guides help provides a great overview to Shanghai's past, present and future, topping it off with a city scape from the world's highest viewing platform, at the International Finance Center.
Good to Know
China Highlights do not use tourist restaurants but carefully select authentic local restaurants known for their particular dishes and forte. Our guides are on hand to help you order, selecting dishes to your tastes and involve you in the ordering process.
Day 3:
Shanghai Water Town and flight to Guilin
A charming ancient water town called Zhujiajiao is a few hours from Shanghai. It's knitted together with walkways, canals, lakes and 36 stone bridges that form a village dating back to the Ming and Qing Dynasty. Today's tour includes a visit to eight key sights: 1. Ancient Chinese pharmacy 2. The historic Post Office 3. Yanyitang Art Gallery 4. Chenghuang Temple 5. Shanghai Handicraft Exhibition Hall 6. Shanghai Quanhua Art Gallery 7. Yuanjin Temple 8. Kezhi Garden. However, if you prefer to meander around by yourself, you are free to do so.
Good to Know
All of China Highlights tours are flexible; because of this you are free to spend time at the sights that interest you more, cutting out attractions or extending time at others. You call the shots!
You may also take a cruise on the river and lake area, it takes about 30 minutes. We leave this as an add-on option, but you guide can arrange it for you should you wish to go.
The late afternoon your guide and car will take you to the airport, flying to 'the beautiful face of China', Guilin. On arrival our guide and car will be ready and waiting to take you to your hotel.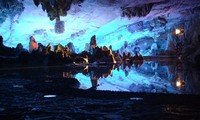 We will visit the three most famous attractions in the Guilin city area, Fubo Hill, Reed Flute Cave and Elephant Trunk Hill. However, we can design a day to your tastes! Why not include some interesting ideas as featured on Guilin: the tour with more (featured in National Geographic Traveller magazine in 2013).
Good to Know
Why not learn about Chinese tea and the culture that surrounds it? – At Reed Flute Cave our guide can introduce you to a beautiful teashop that we have worked with to create a wonderful cultural experience.
Day 5:
Li River Cruise from Guilin to Yangshuo
The Li River Cruise departs from just outside Guilin. Sit back and relax and watch the razor sharp karst mountains pass by, each one named by its shape. At China Highlights you have two great ways to cruise to Yangshuo, by cruise boat or bamboo style motor raft. Either option is included in this tour price.
Yangshuo is a small town south of Guilin (4 hours cruise, or 2 hours by car) and a perfect place to unwind and explore the charm of the countryside. There are lots of options available to you in Yangshuo, such as punting on a bamboo raft, a golf cart tour of nearby villages, and even rock climbing and kayaking. We leave this afternoon free for you to discover the area by yourself, but your guide is always at hand to help you rent bikes or give you some local insider tips.
Good to Know
Read this useful comparison from Brian, an Australian expat living and working in Guilin for over 12 years. Li River Cruise Boat vs. Bamboo Style Motor Raft
Day 6:
Yangshuo Cycling, fly to Chongqing, board the Yangtze Cruise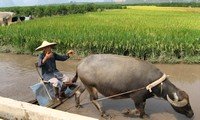 After breakfast enjoy a morning ride in the Chinese countryside, about half way stop to visit a local family, your guide will introduce some local friends and give you the chance to learn about life in the countryside.
After lunch you'll fly to Chongqing, we're transfer you back to Guilin airport and meet you on arrival in Chongqing and escort you to the correct pier to embark on your Yangtze River Cruise. The ship boarding is between 5.30 and 9.30pm. The ship do not include an evening meal tonight, as many customers might have eaten before arrival. However you can find various restaurants to dine at your own expense on the ship.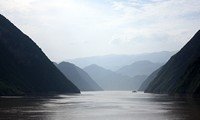 This morning begins with an optional tour to visit the Fengdu Ghost City, returning by 12 o'clock. If you believe in Chinese legends you would not venture into Ghost City, 'home to the devil'. As the saying goes 'The spirits go to heaven, the evil goes to Fengdu'. This town has very mixed reviews, some people like it, others report it to be touristy. If it's a patchy misty day, photographers would enjoy this excursion.
The rest of the day just sit back and relax and let the scenery come to you.
Day 8:
Cruise through the Three Gorges
Today you'll continue to cruise through The Three Gorges. The afternoon offers a very interesting excursion to what's known as The Lesser Three Gorges, clearly modestly named, these gorges are truly spectacular. Sheer cliffs tower out of water, pushing through a blanket of mist like a scene from a Chinese painting. The three 'lesser' gorges feature monkeys, mandarin ducks and other water birds loitering on rocks in the river.
Today also has an optional excursion (the ship charges an additional fee on the day) to the White Emperor City. This cliff top citadel is known as a pilgrimage for poets.
Day 9:
The Three Gorges Dam and onward flight to Xian
Standing by the Three Gorges Dam is a moving experience, at nearly 200 meters high and well over 2,300 meters wide it's a colossal achievement and its scale is breath-taking. After visiting the site your guide will arrive and transfer you to Yichang ready to fly to Xi'an.
A comfortable private car and guide await you in Xi'an, ready to transfer you to the hotel. They will ensure you're transfer and check-in goes smoothly.
Day 10:
Xi'an: The Terracotta Warriors, Big Wild Goose Pagoda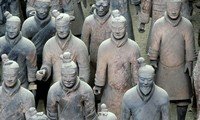 Over 7,000 soldiers, archers and chariots and horses greet you in Xi'an. Since it's accidental unearthing in 1974, the terracotta warriors have become one of the top three reasons to visit China. Your private guide with throw some light on the history, revealing interesting insights about their original vivid colors and other little known facts.
After a Chinese lunch, a chance to visit Big Wild Goose Pagoda, built in the 7th century and sitting on the grounds of a Buddhist temple. This brick pagoda is not only unique but offers an ideal view across Xi'an; look out for the distinctive roof architecture.
Day 11:
Xi'an City Wall, History Museum, Great Mosque, Forest of Steles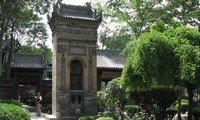 Today we will get an overview of the city from Xi'an circular city wall, rickshaw, bike or walk. Enjoy lunch at a restaurant that dishes featuring in Tang Dynasty cooking. We'll also cover the essential and key attractions of Xi'an, such as the Shaanxi History Museum, the Forest of Stele, to the city's Silk Road history centered on the Great Mosque.
Your depart Xi'an today by private transfer and direct flight. On arrival our Beijing guide will transfer you, again by private vehicle to your selected Beijing hotel.
The day is still young, and your guide and driver will take you to see Tiananmen Square, the Forbidden City and from there into the lanes and courtyard houses that form an area called the hutongs. We have selected a part of the hutongs called Xicheng, ideal for riding or relaxing in a bike-rickshaw as you see another bygone local side of Beijing. Your guide will also call in at a local family, and introduce you to a lovely couple with generations of history in the hutongs. Giving you a local and personal perspective to China's history.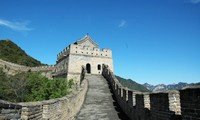 Today your guide and driver will take you to the best section of the Great Wall, with the least tourists, Mutianyu. It's rated on TripAdvisor as the number one attraction in Beijing for good reason. This tour includes a round trip by cable car, giving you maximum time on the wall.
Then enjoy lunch at a farmhouse style restaurant near the Great Wall, famous for its careful produce selection and dish flavors before heading back to Beijing to see the Temple of Heaven.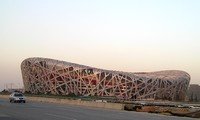 Stroll through the Summer Palace and its ancient gardens, and enjoy a boat tour out onto the lake. Walk around the exterior of the Birds Nest and Water Cube, before exploring Beijing's artistic flair in the 798 Art District. At lunchtime we've picked a traditional northern restaurant (Xibei Restaurant), serving dishes that mix Mongolian and Chinese northern styles.
Day 15:
Beijing Tour Ends
Today your tour ends with a farewell at the security gate, as your guide escorts you not only to the airport but ensure your check-in goes without a hitch.
Just let us know your travel style!
Guide vs. Free-time ratio / Hotel Style & Interests / Dates / People
We will then adapt this tour and create a unique quote based on your individual needs.

Free Quote