Itinerary
Day 1:
Arrive in Beijing, Flight not included
Today's Activities: Airport Transfer (Beijing)
A Free CH cell phone package (one cell phone for one group) is provided. It includes free rental for the cell phone and SIM card (Includes prepaid value of CNY 50), delivery and collection in China. Return the phone to your guide when you depart.
China Highlights can also provide a Wi-Fi package so that you can stay connected in China anytime and anywhere without relying on hotel for other hotspots. Our 3G service provides speeds of up to 21Mbps on your smart phone, pad or laptop, so you can stay in contact.
Day 2:
Beijing: Tiananmen Square, The Forbidden City, Hutong Tour in Xicheng District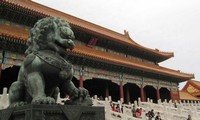 Tian'anmen Square is the largest city square in the centre of Beijing, named after the Tiananmen (literally, Gate of Heavenly Peace) which sits to its north, separating it from the Forbidden City. It has great cultural significance as it was the site of several key events in Chinese history. As the world's largest city square and enduring symbol of China's national pride, it is surrounded by many imposing buildings including the Heavenly Gate (entry to the Forbidden City), Museums, government buildings and Chairman Mao's Mausoleum.
The Forbidden City was home to 24 emperors between 1368 and 1911.This "city within a city" is a World Heritage Site, and is the largest and the best preserved ancient imperial architecture complex in the world, with great square, halls and gates contrast with intricate halls, gardens, courtyards and quarters. The exhibitions, both permanent and temporary, are all important treasures of ancient China.
Hutong is a maze of historic alleyways with old single storey traditional courtyard houses, which are now fast disappearing. In this one hour tour, you can hop on a rickshaw to ride through the narrow alleys as well as visit a local family then walk on the Silver Ingot Bridge (Yinding Bridge) and find out about the different thresholds of the courtyards.
Day 3:
Beijing: The Mutianyu Great Wall, Temple of Heaven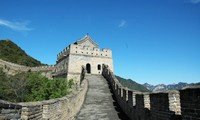 The Mutianyu Great Wall is less-crowded section of the Great Wall is a about 2.5 hours' drive from downtown Beijing. A cable car takes you to a good section (avoiding a very steep climb), where you can walk along the wall, through the watch towers and enjoy superb views as it snakes across the hills and mountains. You can return by cable car, walk down or walk along the wall for about an hour to descend by chairlift. Wear good walking shoes and protection from the weather.
Temple of Heaven was Built in 1420 during the Ming Dynasty, Temple of Heaven is a complex of Taoist buildings where emperors of Ming and Qing dynasties visited for annual ceremonies of pray for good harvests. Located in the south of Central Beijing, it covers an area of 273 hectares. Temple of Heaven was enrolled as a World Heritage Site by UNESCO in 1998.
Day 4:
Beijing to Xi'an flight. Summer Palace with boat Cruise and the Garden of Virtue and Harmony, Exterior visit of Beijing Olympic Stadiums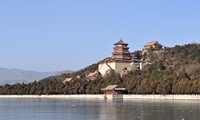 Summer Palace is about 12 kilometers northwest of the city center and is equally as famous as the Forbidden City, the Summer Palace is called 'Yiheyuan'(Garden of Nurtured Harmony) in Chinese. It is the best preserved and the largest imperial gardens in China and one of Beijing's premier attractions. It is also possible to cruise on the lake which takes 10 minutes by the ferry boat.
Located at the north end of the central axis of Beijing City, with a large area of 1215 hectares, Beijing Olympic Stadiums contains National museum, exhibition area, Olympic Village and Olympic competition avenues. Approximately 31 venues are used in Beijing Olympics, including National Stadium, the Bird's Nest and National Aquatics Center. You will explore the park, but it doesn't include going inside the Bird's Nest and Water Cube.
Day 5:
Xi'an: Terracotta Warriors and Horses, Big Wild Goose Pagoda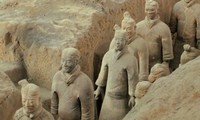 The Terracotta Warriors and Horses was discovered accidentally in 1974. This incredible army of over 7000 soldiers, archers, horses and chariots in full battle array has guarded Emperor Qin's tomb since 210BC. Each figure is unique, and the painstaking repair and excavation continues in 3 pits which are protected inside huge hangars. 1.5 hours from Xian, there is also an excellent museum and film about the history of the vaults. Photos (no flash) are allowed. Wear comfortable walking shoes.
Big Wild Goose Pagoda is a major Buddhist site, the simple, elegant brick Pagoda stands in the grounds of the attractive Da Ci'en Temple. The Pagoda was built in the 7th century to house the Buddhist materials that Xuanzang (Tripitaka) brought back from his epic journey to India. The Temple complex has several large halls with some great Buddhist statues and murals.
Day 6:
Xian: Shaanxi History Museum, Forest of Stele Museum, Xian City Wall with Bicycle, Great Mosque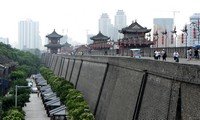 The history of Shaanxi is said to be the history of China, and Shaanxi History Museum is quite simply one of the nation's best. Four major galleries in large, Tang-style buildings house a vast and impressive collection, beautifully displayed. Most of the item labels are in English, although some other information on the exhibitions is not, but your guide can help here. Wear comfortable walking shoes.
The walls, ramparts, gates and watchtowers form one of the oldest and most complete city defenses still around. Built in the 13th century on the foundations of the original Tang Forbidden City surrounding the city centre, Xian City Wall is a major landmark, and the best preserved, as well as the oldest and largest of the city defense systems in China. We operate this with bicycle. If the weather is not good for biking on the city wall, we will substitute a visit to the Bell Tower. Your guide will be very glad to take you the Bell Tower after you have been to look at the city wall.
Forest of Steles in Xi'an was originally built in Northern Song Dynasty (1090 A.D.) when a large Confucian collection of steles cut in A.D. 837 - the oldest existing texts of the Confucian classics - was moved to it for safekeeping. All kinds of calligraphy and scripts tell stories, poems and reports from around the Empire. Other exhibits include early sculptures and objects from Imperial tombs.
In the heart of Xian's Muslim quarter, close to the city centre, the Great Mosque is one of the largest Islamic mosques in China. Remarkable for the combination of Chinese architecture with Islamic practice, the courtyards align from east to west facing Mecca. The pavilions, halls and gateways are wonderfully decorated, and this is an active place of worship for the Hui descendants of Silk Road traders and travelers.
Day 7:
Xian to Lhasa Flight
Hotel to airport Transfer (Xian), Airport Transfer (Lhasa)
Day 8:
Lhasa: Sera Monastery, Norbulingka, Drepung Monastery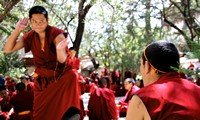 Located in the northern suburbs of Lhasa, Sera Monastery is a complex of 4 structures; the Great Assembly Hall and three colleges. It was founded in 1419 by Jamchen Chojey of Sakya Yeshe of Zel Gungtang (1355–1435), a disciple of Tsongkhapa. 'Sera' means wild roses and was called this because the monastery was surrounded by wild roses. One of the three main monasteries of Lhasa, it is here that the monks "famous daily debates" take place.
Tips: Every day (except Mondays) at 15:00, there is a debate about Buddhist doctrines among the monks at Sera Monastery. The debating is held in the grounds and is a necessary way of learning sutras and scriptures. Visitors can watch the debate, but it is advised to keep quiet.
Norbulingka means "Jeweled Garden". Constructed as a summer palace for the Dalai Lama, it later served the whole government administration. It was built by the 7th Dalai Lama and served both administrative and religious purposes.
Drepung Monastery lies in west of Lhasa under Mt. Gambo Utse, clustered round by the black mountain, its white grand buildings shining under the sunlight. Built in 1416, it is considered as one of the largest monasteries in the six principle monasteries of Gelu Sect in China. Drepung Monastery used to be the living palace of Dalai Lamas before the reconstruction of Potala palace (after the 5th Dalai Lamas was bestowed by Qing emperor Qianlong). The grand Shonton Festival is held in the early part of August every year. That is the busiest day there with crowds of people. It is an opportunity to enjoy the atmosphere of this festival.
Day 9:
Lhasa: Potala Palace, Jokhang Temple, Barkhor Street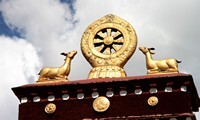 Potala Palace is the former winter home of the Dalai Lama, a vast, awe-inspiring maze of corridors and stairs leading through countless rooms of richly decorated statues, tombs, murals and antiques. You will climb past the White Palace into the Red Palace, where the file of pilgrims offering silk scarves, coins or yak butter to burn in the shrines combine to make this an unforgettable experience. Note: you need to be fit for climbing up the long stairways.
Smaller and more manageable than the Potala, Jokhang Temple is a 4-storey, golden-roofed temple at the heart of a rich and living Tibetan Buddhism. Many locals pray here regularly; the Temple is surrounded by Barkhor Street and thronged with pilgrims and visitors. Yak butter lamps burn in front of rich statuary that includes the Sakyamuni Buddha brought to Tibet by Princess Wen Cheng in the 7th Century.
Barkhor Street was built about 1,300 years ago. The Barkhor (pilgrims' circuit) is found in the heart of Lhasa encircling the Jokhang Temple. In the past, it was a designated circumambulation circuit, "a saint's road" in the eyes of Tibetans. Many people call the Barkhor "the window of Tibet" as it exhibits typical Tibetan life. Watch the pilgrims, wearing their local dress from many different parts of Tibet, as they circle clockwise around Jokhang Temple with prayer wheels, or prostrate them near the front gate. Join the locals and visitors to shop for local goods at the colourful stalls, or relax in a coffee shop or tea house to enjoy the passing parade.
Day 10:
Private Transfer from Lhasa to Shigatse: Yomdrok Lake, The Palgor Chorten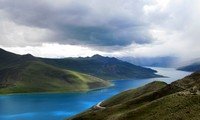 Dotted with a dozen islands and abundant in natural resources, Lake Yamdrok has the highest power station in the world, and is also the largest habitat for water birds in Tibet, attracting countless swans and gulls every summer.
Pelkhor Choede (Kumbum), also named Palcho Monastery, is very different from other monasteries. Built as a Tibetan monastery, its structural style is very unique, reputed as the lord of Tibetan stupas. In addition, it is famous for the architecture, sculpture, and mural painting art. It lies about 270 kilometers (168 miles) south of Lhasa and 100 (62 miles) east of Shigatse at the foot of Dzong Hill.
Day 11:
Private Transfer from Shigatse to Lhasa; Tashilunpo Monastery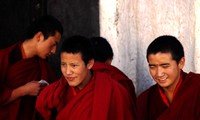 Tashilhunpo Monastery was founded in 1447 by Gyalwa Gendun Drup (1st Dalai Lama) and is a historically and culturally important monastery. Its name means "heap of glory" or "all fortune and happiness gathered here". Painted in red and white, the buildings in the kloster stand closely together in terraced rows, offering a grand and majestic view. Tashilunpo Kloster represents the Tibetan super architecture art in the Last Tibetan spirit.5 story temple which contains a 26 meters (86ft) sitting statue of the Maitreya Buddha (Jamba Chyenmu) inside the grounds of the monastery. The statue was cast from 6,700 ounces of gold and over 115,000 kg of copper, making it the biggest copper Buddhist statue in the world.
Day 12:
Lhasa to Shanghai Flight
Hotel to airport Transfer (Lhasa), Airport Transfer (Shanghai)
Day 13:
Shanghai: Yuyuan Garden, The Bund, The Shanghai World Financial Center, Shanghai Urban Planning Exhibition Hall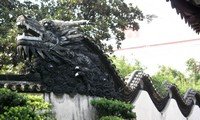 Yuyuan Garden is located in the center of Shanghai old quarters. It was a private garden built in 1559 during the Ming Dynasty, with typical Chinese classic architecture and style. The complex covers an area of 2 hectares, with rockeries, pavilions, ponds and corridors. Yuyuan Garden is surrounding by a busy market place, where visitors can find everything from popular local snacks, handicrafts, antiques and souvenirs to some famous time-honored restaurants.
The Bund is a 1.5-kilometer-long embankment running along the western bank of Huangpu River. On its west side it is the "architecture gallery" with 52 well-preserved old European style buildings. Once the major trading and commercial center of old Shanghai, the Bund has now taken on new vitality, with futuristic developments, chic restaurants, top end shops and bars offer plenty to see and do-and by night it's magic!
Shanghai Urban Planning Exhibition Hall is a fascinating insight into Shanghai's future. The 2nd floor has a giant walkaround model of the city, and other floors have great displays, interactive exhibitions and walkthroughs of aspects such as the ports, greening, leisure etc.
Shanghai World Financial Center is located in Pudong District, reaching a height of 492 meters (1,615 feet). It is now a new landmark of prosperous Shanghai. It was the second tallest building in the world when it was completed in 2007. Its observation deck, at 474 meters (1,555 feet) above the ground, is currently the tallest in the world. The multi-function skyscraper consists of hotels, apartments, restaurants, shopping malls, offices and observation decks.
Day 14:
Depart Shanghai, Flight not included
Hotel to airport Transfer (Shanghai)