Itinerary
Day 1:
Arrival in Shanghai
A guide and driver will meet you at the airport and take you to your hotel.
Stay connected: A Free SIM Card Wi-Fi Rental
Day 2:
Shanghai Old and New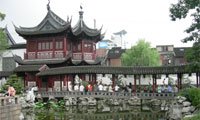 Yuyuan Garden was created in Ming Dynasty by a wealthy family of officials; and has a lovely array of plans interspersed with ponds and a rockery. The Yuyuan Market nearby is very busy, but a good place to find some mementoes and try bargaining like a local.
Enjoy some traditional local dishes in a popular restaurant for lunch; this city is known as a foodie's mecca.
Pujiang Cruise takes you along the river for a view of the old and new Shanghai, and Oriental Pearl TV Tower gives a bird's eye view of the same. The Shanghai History Museum on the first floor is worth a look to get a clearer picture of the multifaceted history.
The Bund of course is the epitome of Old Shanghai, and especially charming in the evenings when all the lights are lit.
Day 3:
Suzhou (by high-speed train)
Your morning starts with an exhilarating high-speed train ride, taking you to Suzhou, famous for its gardens.
Lingering Garden is actually one small garden after another, each representing a different season.
Panmen Gate was once essential part of the city defense system, now it serves as a lovely spot to view the rooftops and distant pagodas.
Day 4:
Hangzhou (by high-speed train)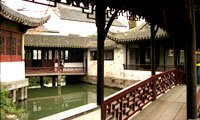 In the morning the high-speed train ride takes you onward to Hangzhou, the famous Water Town. The Grand Canal is the main waterway where all the smaller canals and river lead. A boat ride along lets you enjoy the views of local people's lives, and offers amazing photo opportunities.
Humble Administrators Garden is anything but humble; 5 hectares of lovely traditional Ming dynasty style opulence. Suzhou Museum has some fine paintings of the area painted in the same era, and bronze and jade objects from 2,500 years ago. Garden of the Master of Nets is a small jewel of a garden, cleverly designed to seem much larger than its actual compact size.
Day 5:
Cycling Tour of Hangzhou
Cycling around the famous West Lake is a memorable experience; the willows bowing to meet the water, and lotus flowers extending to the distance. Hop off the bike for Qinghefang Pedestrian Street to step into the past along the stone pavement to marvel at the ancient shop buildings. A visit to the Fairy Island is essential to admire the view of Three Pools Mirroring the Moon, a famous sight also depicted on the 1 yuan note. Climbing to see the Chenghuangge Pavilion on the Wu Mountain is a great way to see a lovely view.
Day 6:
Hangzhou (High-speed Train to Shanghai)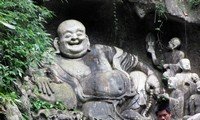 Before going back to Shanghai in late afternoon, two great Buddhist structures remain to be seen: Lingyin Temple, a very important center, which has the outstanding Feilang Feng grotto in front of it, and Six Harmonies Pagoda.
Your guide will take you to the airport by private vehicle, no fighting for a taxi or worry about traffic jams. You'll arrive on time, at the correct terminal and gate. Our guide will assist you with your luggage.
Just let us know your travel style!
Guide vs. Free-time ratio / Hotel Style & Interests / Dates / People
We will then adapt this tour and create a unique quote based on your individual needs.

Free Quote