Itinerary
On the day of your arrival you will be met at the airport by our guide and driver and taken to your hotel.
The evening is free for you to either rest or explore on your own.
Day 2:
Beijing: The Great Sights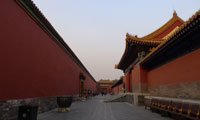 You will be picked up from your hotel by our guide and driver, and the day starts with two of the most famous sights in Beijing: Tiananmen Square and the Forbidden City. The latter is a maze of beautiful courtyards, halls and walkways, as sure to amaze as it was intended to hundreds of years ago. The Treasure House and the Hall of Clocks and Watches have collections of everyday objects and precious items of the last dynasty; it is an interesting addition to help you to understand the life of an emperor.
Lunch is served at the Jing Mian Da Wang Restaurant and includes authentic old Beijing dish, hand-pulled noodles and cold dishes among other things.
Ride on a rickshaw through the historic hutongs, a maze of historic alleyways with old single storey traditional courtyard houses, and visit a local family.
Dinning in Fangshan Restaurant, linked to the Empress Dowager Cixi, is sure to delight, the dishes are well known for the elaborate cooking techniques.
Day 3:
Beijing: Great Wall and Beijing Roast Duck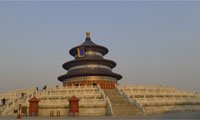 Today is kicked off by an experience of a life time: visiting the Great Wall. We take you to Mutianyu, a less-crowded section, where a cable ride avoids a very steep climb and you can walk along the wall and enjoy the very best views.
Enjoy lunch nearby at Xin Shuang Quan, famous for rustic dishes, especially the various fish, including rainbow trout, sturgeon and salmon, are delicious. It has received good reviews in the local press and also with foreigner travel bloggers.
In the afternoon you can wonder in the grounds and admire the intricate decorations of the Temple of Heaven, which emperors of Ming and Qing dynasties visited for annual ceremonies, focused on prayer for a good harvest.

In the evening you get to taste the world renowned Beijing Roast Duck in the Hepingmen Quanjude Roast Duck Restaurant, famous for their take on this classic dish. The perfect way to complete a classic Beijing day tour.
Day 4:
Beijing: Summer Palace, Dumpling Experience (Flight to Xi'an)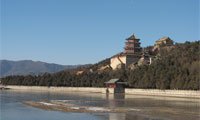 The Summer Palace is where the emperors escaped the heat of Beijing, and it's as famous as the Forbidden City, and rightfully so. Cruising out onto the surrounding lake (Lake Kunming) is a lovely end to the visit.
Enjoy lunch at the Xibei Restaurant, which brings together many different cultures' flavors, including the Chinese Muslims.
In the afternoon you willlearn to make dumplings. Dumplings with meat and vegetable filling are very popular in Northern China. Our teacher will share some basic skills of dumpling making and then enjoy the fruits of your labor. You're taken dinner here and sample of banquet and learn about the different dishes and meanings behind some of them.
In the evening a flight transfer takes you to Xian.
Day 5:
Xi'an: Terracotta Warriors and Horses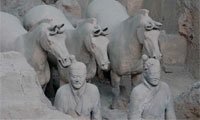 The wonders continue with the Terracotta Warriors and Horses; many don't know that each one is unique. An excellent museum and film give more insights, as will your private guide. If you would like to spend more time with the warriors and less in the museum, just let your guide know.
Hunan and Sichuan cuisine is served for lunch in the A Wa Shan Zhai Restaurant.
Back in the city, the Big Wild Goose Pagoda in Da Ci'en Temple and Xi'an Imperial Fine Arts center end the day, before dinner at Tang Yuegong Hot pot Restaurant.
Day 6:
Xian: City Wall (Fly to Chengdu)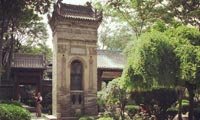 Today you get to cycle along Xian City Wal, on one of the oldest and most complete city defenses in China. If weather is not good, or you would prefer it, a visit to the Bell Tower is available. Riding or walking on the wall provides a great overview of the city and much of the old style roofing can still be seen.
The Great Mosque and the Xian's Muslim quarter, where the descendants of Silk Road traders live, is an exotic addition to the day. It really opens up Xi'an to a side of its history many travelers can miss, Xi'an's link to the Silk Road.
After lunch at the Qianzhou Restaurant, famous all around China for dishes originating from the Tang Dynasty, you will be taken to the airport for the flight to Chengdu.
Evening meal is Long Chao Shou Snack, a chance to taste samples of many of the delicious foods originating in Chengdu in one sitting.
Day 7:
Chengdu: Panda Center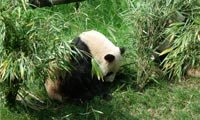 See the cute baby pandas in the Panda Breeding and Research Center. You can even hold one and have your picture taken, in exchange for a donation to support the research center. Speak to your guide if you are interested.
Lunch at fabulously decorated Morals Village includes delicious hotpot.
Wu Hou Temple and Jinli Old Street add a little history to today.
Sanguyuan Restaurant in the evening is famous for the fact that each dish has a name related with Three Kingdoms.
Day 8:
Flight to Shanghai and Shanghai Gardens and City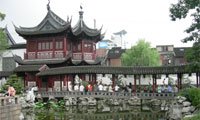 After your flight to Shanghai in the morning, you get to see the past and future of Shanghai. Yuyuan Garden in Shanghai old quarters was created in 1559, and Shanghai Urban Planning Exhibition Hall offers a fascinating insight into Shanghai's future plans.
Experience typical Shanghai food at lunch in the Old Shanghai Restaurant.
Day 9:
Shanghai: Be a Shanghainese and The Bund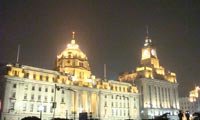 Be a Shanghainese for the day, visit a local food market and call on a local resident to make dumplings (xiaolongbao) with them and savor them for lunch.
In the afternoon, get the full picture on the viewing deck of the Shanghai World Financial Center at 474 meters (1,555 feet) before walking into the colonial history of Shanghai, visiting the world renowned Bund.
Finally enjoy the mouth watering delights of Dim Sum at Seagull Palace.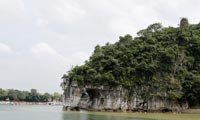 After your flight to Guilin we take you to your hotel to enjoy lunch at the McFound Restaurant, a fusion of east and western dishes with a Northern and Guilin take. Next the symbols of Guilin, Reed Flute Cave and Elephant Trunk Hill.
Guilin is known for the art scene and Calligraphy & Painting, why not arrange to try some yourself in Yangshou.
Under the shelter of towering ancient trees is a place to sample some of the best Congee in China. Congee is a kind of rice porridge, and is one of China's traditional comfort foods. Congee City of Guilin is one of the best places to taste it, don't worry they have more than congee. If this is not to your taste your guide is flexible and can suggest some alternatives. This is the tour your control!
Day 11:
Li River Cruise to Yangshuo
Today you get to see the stunning scenes on the Li River Cruise from Guilin to Yangshuo .
Get to grips with Chinese cookery in a class in Yangshuo, starting with buying the ingredients from the local market and finishing with dinner enjoying the fruits of your labor. Afterwards you get the recipes so you can try some out at home.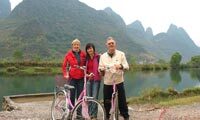 Get up close and discover the scenery in Yangshuo by cycling, hiking or taking a golf cart in the countryside. Surrounded by the paddy fields and orchards, we'll visit a local family half way and glen some insights about life in China's countryside.
After lunch at Cafe Del Moon, known for its firewood pizza and a variety of ground coffee, your guide will take you to the airport for your flight to Hong Kong, and in Hong Kong we'll be ready and waiting to transfer you to your hotel.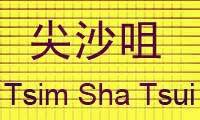 Indulge in a bit of free-time retail therapy: Harbour City is the most famous shopping and entertainment complex in Hong Kong and the nearby Star House has shops selling the latest electronic and computer equipment.
Our driver will take you to the airport and help you to check in. Hong Kong airport has many places to have lunch, and many places offer free Wifi.
Just let us know your travel style!
Guide vs. Free-time ratio / Hotel Style & Interests / Dates / People
We will then adapt this tour and create a unique quote based on your individual needs.

Free Quote