Itinerary
Day 1:
Arrive in Shanghai
A private guide and driver are waiting for you when you arrive to take you directly to your hotel.
Stay connected: A Free SIM Card Wi-Fi Rental
Day 2:
Shanghai: Yuyuan Garden, The Bund, Oriental Pearl TV Tower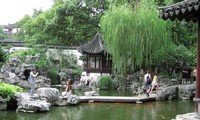 Yuyuan Garden is a classic Ming Dynasty complex with beautiful rockeries and traditional architecture. The adjacent Yuyuan Market is a shopper's paradise, and has a fine selection of local snacks.
The Bund is world-famous for a reason: the stunning facades of magnificent European style buildings speak of the not so distant past. Oriental Pearl TV Tower celebrates the gleaming new Shanghai through viewing deck where you can see far in the futuristic cityscape. A museum on the first floor tells of the history of Shanghai in particular.
Day 3:
High Speed Train to Beijing
The morning is spent on a high speed train to Beijing, where you will be met by a personal guide to allow as much time as possible for exploring this magnificent city.
The Summer Palace was a favorite among all imperial abodes; the pavilions surrounded by a tranquil lake and beautiful walks shaded by willow trees feel like a heaven on earth.
Day 4:
Beijing: Temple of Heaven, Great Wall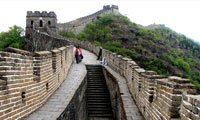 The Temple of Heaven is a complex where mysterious circular buildings were used for sacrifices to the Heaven. The ceremonies were so sacred that no ordinary citizen was even allowed to glance on the procession. Ironically locals now frequent the surrounding park during their morning exercise routines.
The Mutianyu Great Wall has the most watch towers out of any section and was of utmost importance in defending Beijing. The main gate is an unusual design too, with three connecting towers. A cable car ride to the top lets you see the views in comfort.
Day 5:
Beijing: Tiananmen Square, Forbidden City, Hutong Tour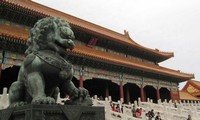 Tiananmen Square has seen history change more than once; the atmosphere is quite palpable in the shadow of Mao's Mausoleum. The Forbidden City is a fitting palace for an emperor with its golden roofed halls and enormous courtyards, but the scale gets closer to domestic proportions as you approach the north part and emperor's private quarters.
Our unique Hutong Tour is an experience not to miss, especially as these old alleyways leading to courtyard houses are fast disappearing. A visit to a local family lets you hear their stories of generations past.
Your guide will take you to the airport for a carefree transfer in this mega city. You can be sure you'll arrive on time at the correct airport, terminal and gate.
At China Highlights it's our goal to create and deliver a holiday you'll remember for years to come. Our goal is to see you return with us!
Just let us know your travel style!
Guide vs. Free-time ratio / Hotel Style & Interests / Dates / People
We will then adapt this tour and create a unique quote based on your individual needs.

Free Quote