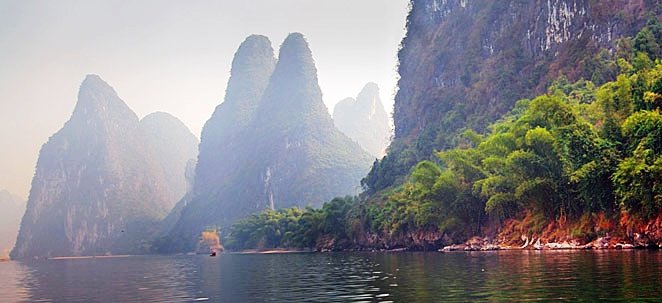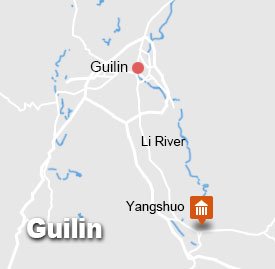 Itinerary
Your guide will meet you at the airport, ready to take you to your hotel and introduce you to options for your free time tonight.
Day 2:
Reed Flute Cave, Elephant Trunk Hill, and Lecture on Chinese Medicine and Qigong Tour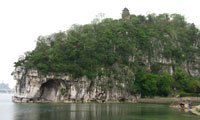 A visit to Reed Flute Cave to admire the magnificent stalactites and stalagmites, and Elephant Trunk Hill to see the great views from the pagoda on the top starts your day.
A class on Traditional Chinese Medicine and Qigong in the afternoon has a teacher from the Guilin Medical College. TCM treats the body as whole and Qigong (Ch'i Kong) is a quiet meditative activity with benefits to leg muscles, posture, and balance, flexibility, and mobility.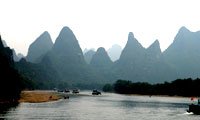 Li River has inspired poets and hundreds of years, and the leisurely cruise through the magical limestone mountains and misty bamboo forests lets enjoy it for yourself.
Day 4:
Purple Bamboo Forest Nunnery Tour
Purple Bamboo Forest Nunnery (Zizhu An) near Yangshuo was built in 1894 and is still home 14 nuns who lead a very simple life. You'll learn Buddhism meditation techniques, practice Qigong and work in the vegetable fields with the nuns before enjoying a vegetarian lunch with the nuns.
Day 5:
Buddhist TCM Clinic
Today you'll see how Traditional Chinese Medicine doctor treats patients using acupuncture, fire treatment, cupping and moxibustion, and then have a chance to treat a patient.
Your guide and driver will escort you from Yangshuo to Guilin this morning for your return flight.