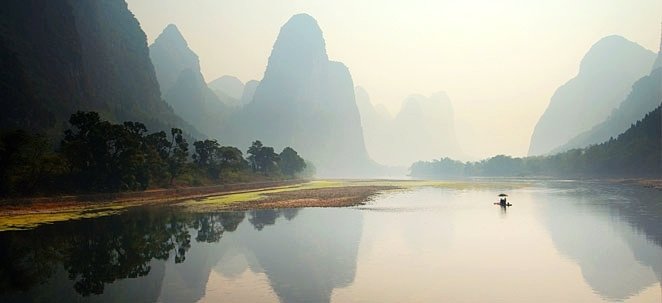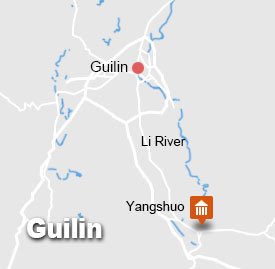 Itinerary
Your personal guide meets you at the arrivals and takes you to the hotel in a comfortable private vehicle.
Day 2:
Li River, Bamboo Rafting in Yulong River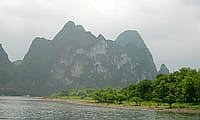 A Speed Boat Journey on Li River from Guilin to Yangshuo offers a different experience to the ordinary cruise boat, as you can request it to stop along the way for photography, and choose the starting time. The spectacular scenery of mountains and bamboo forests with water buffaloes wading in the water make your experience unforgettable.
For an even more authentic feeling you get to try Bamboo Rafting on the Yulong River, a tributary to Li River, where the tranquil surface reflects the surrounding peaks. Only quiet punting is allowed, no motor boats, and the small weirs add an element of excitement as the rafts pass over them.
Day 3:
Cycling in Yangshuo Countryside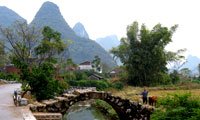 Complete your exploration with a cycle ride among the paddy fields and orchards, savoring the fresh air and resting your eyes on the green mountains. A visit to a local family gives you time to chat about their life in the rural China. As you ride in this area your sure to feel 'This is the China I'd imaged', a breath of fresh air and natural beauty, a stark contrast to China's modern cities.