Itinerary
Pick up at the airport and transfer to hotel by private tour guide, driver and car.
Day 2:
Potala Palace, Jokhang Temple, Barkhor Street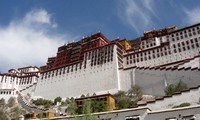 Potala Palace is the former winter home of the Dalai Lama, a vast, awe-inspiring maze of corridors and stairs leading through countless rooms of richly decorated statues, tombs, murals and antiques. You will climb past the White Palace into the Red Palace, where the file of pilgrims offering silk scarves, coins or yak butter to burn in the shrines combine to make this an unforgettable experience.

Smaller and more manageable than the Potala, Jokhang Temple is at the heart of Tibetan Buddhism. Many locals pray here regularly; the Temple is surrounded by Barkhor Street and thronged with pilgrims and visitors. At the Barkhor Street, watch the pilgrims, wearing their local dress from many different parts of Tibet, as they circle clockwise around Jokhang Temple with prayer wheels, or prostrate them near the front gate. Join the locals and visitors to shop for local goods at the colorful stalls, or relax in a coffee shop or tea house to enjoy the passing parade.
Day 3:
Sera Monastery, Norbulingka, Drepung Monastery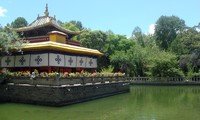 Sera Monastery is a complex of 4 structures; the Great Assembly Hall and three colleges. 'Sera' means wild roses and was called this because the monastery was surrounded by wild roses. Every day (except Mondays) at 15:00, there is a debate about Buddhist doctrines among the monks at Sera Monastery. The debating is held in the grounds and is a necessary way of learning sutras and scriptures. Visitors can watch the debate, but it is advised to keep quiet.

Norbulingka was constructed as a summer palace for the Dalai Lama, and served both administrative and religious purposes. Drepung Monastery lies in west of Lhasa under Mt. Gambo Utse, clustered round by the black mountain, its white grand buildings shining under the sunlight.
Day 4:
Gandan Monastery, Ganden Monastery to Ani Pangong valliage trkking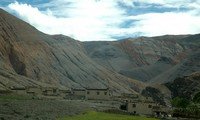 Gandan Monastery has extremely delicate and fine murals and sculptures. It also keeps an armor decorated with gems, which was worn by Emperor Qianlong and was bestowed to the monastery as an offering to Tsong Khapa.

In the morning we drive about 90 minutes from Lhasa to visit the Ganden Monastery. After sightseeing, we'll continue an hour to the village of Dupshi. One hour of moderate hiking transports us to Ani Pangong — the site of a former nunnery. Total hike: Three miles, two hours.
Day 5:
Yama Do to Tsotup Chu Valley trekking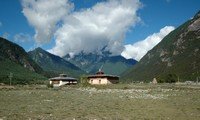 Two hours of steep hiking leads us along to Shug-La Pass where we make the final steep ascent to the rare air of 17,220 feet! The route continues across Shug-La Pass following a cairn–lined trail. We descend gradually, reaching the valley in ninety minutes from the pass. We cross the Tsotup Chu, a long stream winding along the valley floor. Nomad herders with their yaks, goat and sheep dot the landscape. Tonight camp is near a stream crossing. Total hike: Six miles (4-5 hours).
Day 6:
Tsotup Chu Valley to Chitu-La Pass trekking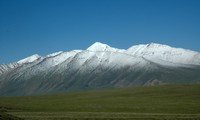 From the Tsotup Chu Valley, we follow along a small tributary entering from the southwest. Our path rises steeply for 30 minutes, finally reaching the mouth of a large basin. The terrain ahead is not particularly difficult as we reach Chitu-La Pass (16,728 feet), marked by several large cairns. A short steep descent leads us into a basin holding three small lakes. Our trail is not always clearly marked and passes seasonal campsites before finally reaching the valley floor and our well–deserved camp. Total hike: Nine miles, about five hours.
Day 7:
Tsotup Chu Herder's Valliage to Yamalung Valley
Our trail is now wide and easy to follow — meandering through forest of shrubs and rhododendrons for three hours. We amble through a series of meadows before reaching Gen Do, a stone structure in ruins. The forest thins rapidly and we reach the first permanent village of Chantan (13,776 feet) after leaving Hebu. In 30-40 minutes we arrive at the trail fork for Yamalung Valley. The Yamalung Hermitage is another one hour steep climb from the valley floor. Total hike: Nine miles, about five – six hours.
Day 8:
Lhasa to Tsetang, Samye Monastery
Samye Monastery is one of the oldest Tibetan Monasteries. It was built a little later than Jokhang and the main monastery built during the first flourishing period of Tibetan Buddhism which is of great significance in the development of Tibetan culture. The monastery was once ruined by Lang Darma (Lang Darma was an ancient Tibetan King who banned Buddhism and destroyed Buddhist temples). It has been damaged throughout repeated wars and remains the present scope, which should be well cherished. Located at the foot of Mt. Hepo Ri, on the north bank of the Yarlung Tsangpo River of Zharang County, Samye Monastery is about 38 kilometers from Tsedang.
Day 9:
Yumbulagang Palace, Our guide and driver will escort you from Tsetang to Lhasa
Yumbulagang Palace is Tibet's first palace. It's worthy of a visit for those Tibetan history fans. The palace was built for the 1st Tubo King Niechi in the Yalong River Valley. It is also called "the Mosher and Song Holy Hall". It perches on the summit of the Jormo Zhaxi Ceri Mountain on the east bank of the Yarlung River, about five kilometers in the south from the Tradrug County.
Transfer to the airport for your departure flight