Itinerary
Day 1:
Arrival in Nanchang
Your private guide will pick you up at the bus station or train station upon your arrival. A comfortable private car will transfer you to the hotel.
Day 2:
The Pavilion of Prince Teng and the Badashanren Memorial Hall Tour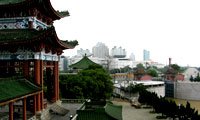 Today you will explore the three most popular attractions in Nachang City.
Visit the Pavilion of Prince Teng to appreciate China's most famous pavilion. With a history of about 1,400 year, the pavilion is a representative of traditional Chinese architectural.
The Badashanren Memorial Hall is built in a traditional garden style. Built to commemorate the most famous painter in the Ming Dynasty (1368—1644) — Zhu Da (also called Badashanren), it will allow you to unfold the painter's story and his artistic career.
The memorial hall is inside the Meihu Scenic Area, a comprehensive tourist attraction including museums, shopping streets, and gardens.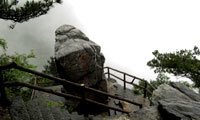 Today you will depart to Mount Lu, which is about 130 kilometers from Nanchang.
Mount Lu, which is one of the best summer resorts in China. Enjoy the elegant waterfalls, towering peaks, and peaceful gardens in the mountains. The seas of cloud in Mount Lu are great wonders known throughout China. Ask your guide to guide you to the best position to view the wonders if the weather allows.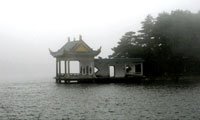 You will continue your discovery in Mount Lu today. Enjoy the grandeur of the Three-Staged Spring, the most elegant waterfall the landmark in Mount Lu. There you will appreciate the picturesque landscape consisting of mountains, waterfalls, spring, verdant trees, and light mist.
After your discovery of Mount Lu, you will be transferred back to Nanchang City.
Day 5:
Nanchang departure
Your journey ends today as your guide and driver transfer you to the station. Have a pleasant journey!