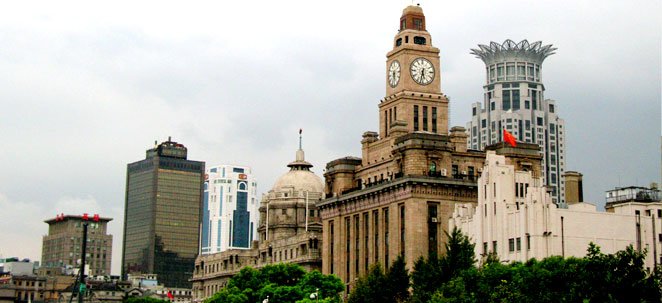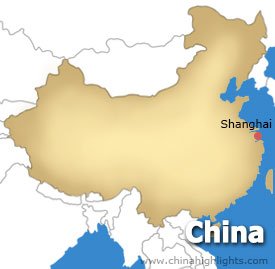 Itinerary
Day 1:
Arrive in Shanghai, Flight not included
Airport Transfer (Shanghai)
Day 2:
The Bund and Oriental Pearl TV Tower Tour and the City Metro Expriece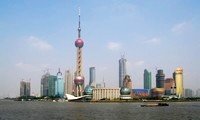 - Nanjing Road (40 minutes): Nanjing Road is the most famous and busiest shopping street in Shanghai. From time-honored traditional Chinese brand stores to international designer boutiques, Nanjing Road is a shopping paradise where you can find everything. There are also many hotels, restaurants, theaters and shopping malls. It's a fascinating glimpse of modern, commercial China.
- People's Square (30 minutes): Located at the center of Shanghai, it is the largest public squsare in Shanghai. It was rebuilt to the Peoples Park after liberation of China, and on the south side of it there are Urban Planning Exhibition Hall, the Government Building and Shanghai Theater. When in festivals or holidays, it is one of the most popular places. The People's Square has become one symbol of modern Shanghai.
- Shanghai Urban Planning Exhibition Hall (1 hour): A short walk across Renmin Square from the Shanghai Museum, this is a fascinating insight into Shanghai's future. The 2nd floor has a giant walkaround model of the city, and other floors have great displays, interactive exhibitions and walkthroughs of aspects such as the ports, greening, leisure etc.
- The Bund (40 minutes): This 1.5-kilometer-long embankment runs along the western bank of Huangpu River. On its west side it is the "architecture gallery" with 52 well-preserved old European style buildings. Once the major trading and commercial center of old Shanghai, the Bund has now taken on new vitality, with futuristic developments, chic restaurants, top end shops and bars offer plenty to see and do-and by night it's magic!
- Oriental Pearl TV Tower (1.4 hours): One of the tallest TV towers in the world, known for its distinctive spheres, or "pearls", it stands across the river from the Bund, among the exciting architecture of the east bank. On a rare clear day you can see to the mouth of the Yangtze, but even in normal conditions there are great views of Shanghai's dramatic cityscape. The Shanghai History Museum is Located now just below the Oriental TV Tower at Pudong New Area. It was formally opened to the public on July 1, 2000. There you can see the three major exhibition units reflecting Shanghai's history, modern and recent revolutionary history respectively.
Day 3:
The Yuyuan Garden, Jade Buddha Temple, and Former French Concession Tour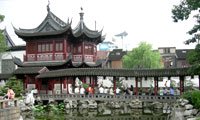 - Yuyuan Garden (1 hour): Yuyuan Garden is located in the center of Shanghai old quarters. It was a private garden built in 1559 during the Ming Dynasty, with typical Chinese classic architecture and style. The complex covers an area of 2 hectares, with rockeries, pavilions, ponds and corridors. Yuyuan Garden is surrounding by a busy market place, where visitors can find everything from popular local snacks, handicrafts, antiques and souvenirs to some famous time-honored restaurants.
- Jade Buddha Temple (40 minutes): Built in 1918, Jade Buddha Temple is a very popular Buddhist temple among local people. The main treasures are two statues of Buddha imported from Burma by sea. They were carved from rare single blocks of white jade adorned with precious stones. The temple is a hive of activities with monks, worshippers and visitors.
- Former French Concession Precinct (1 hour): The former French concession covers the area including Huaihai Road, Fuxing Road, Huashan Road, Ruijin Road, Yandang Road, Taikang Road and Sinan Road. A walking tour in the former French concession will take in important historical buildings, such as the former residence of Sun Yat-sen, Zhou Enlai, Fuxing Park, Moller Villa, Lilac Garden, Notre Dame Cathedral and countless French colonial style buildings. Most buildings are over 100 years old. On clear, warm days, the shadows of the Chenar trees adds a romantic feeling. At night, café, bars and restaurants lure their customers with coffee fragrance.
- Xintiandi (30 minutes): Xintiandi is nestled between the towering skyscrapers in city center. It is one of the busiest urban tourist attractions and imbued with the city's historical and cultural legacies. Shanghai Xintiandi's Shikumen building was created by converting traditional residential blocks into a multifunctional dining, retailing and entertainment center flowing with restaurants, boutiques, cafes and bars of international standard.
Day 4:
Depart Shanghai, Flight not included
Hotel to airport Transfer (Shanghai)