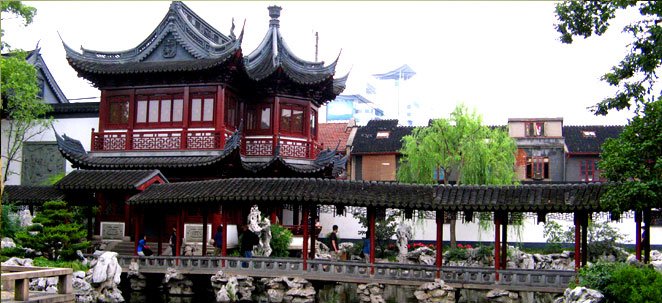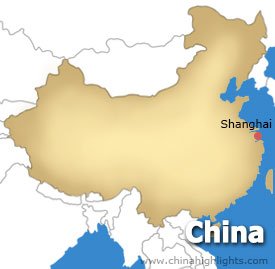 Itinerary
Day 1:
Arrive in Shanghai, Flight not included
Airport Transfer (Shanghai)
Day 2:
TheShanghai Museum, Yuyuan Garden, and City Metro Experience Tour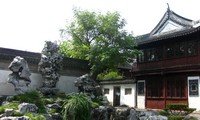 - Nanjing Road (40 minutes): Nanjing Road is the most famous and busiest shopping street in Shanghai. From time-honored traditional Chinese brand stores to international designer boutiques, Nanjing Road is a shopping paradise where you can find everything. There are also many hotels, restaurants, theaters and shopping malls. It's a fascinating glimpse of modern, commercial China.
- People's Square (30 minutes): Located at the center of Shanghai, it is the largest public square in Shanghai. It was rebuilt to the Peoples Park after liberation of China, and on the south side of it there are Urban Planning Exhibition Hall, the Government Building and Shanghai Theater. When in festivals or holidays, it is one of the most popular places. The People's Square has become one symbol of modern Shanghai.
- Shanghai Museum((Audio Guide included)) (1.5 hours): The biggest, and many think the best museum in China. The galleries in this outstanding building display stunning collections of bronzes, sculptures, ceramics and porcelain, paintings, calligraphy, seals, jade, coins, furniture, ethnic artefacts from minority groups, temporary travelling exhibitions from places like the Guggenheim, and so much more ... give yourself time to enjoy it.
- Yuyuan Garden (1 hour): Yuyuan Garden is located in the center of Shanghai old quarters. It was a private garden built in 1559 during the Ming Dynasty, with typical Chinese classic architecture and style. The complex covers an area of 2 hectares, with rockeries, pavilions, ponds and corridors. Yuyuan Garden is surrounding by a busy market place, where visitors can find everything from popular local snacks, handicrafts, antiques and souvenirs to some famous time-honored restaurants.
- Xintiandi (30 minutes): Xintiandi is nestled between the towering skyscrapers in city center. It is one of the busiest urban tourist attractions and imbued with the city's historical and cultural legacies. Shanghai Xintiandi's Shikumen building was created by converting traditional residential blocks into a multifunctional dining, retailing and entertainment center flowing with restaurants, boutiques, cafes and bars of international standard.
Day 3:
TheOriental Pearl TV Tower and Zhujiajiao Water Town tour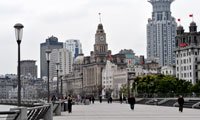 -Oriental Pearl TV Tower (1.4 hours): One of the tallest TV towers in the world, known for its distinctive spheres, or "pearls", it stands across the river from the Bund, among the exciting architecture of the east bank. On a rare clear day you can see to the mouth of the Yangtze, but even in normal conditions there are great views of Shanghai's dramatic cityscape. The Shanghai History Museum is Located now just below the Oriental TV Tower at Pudong New Area. It was formally opened to the public on July 1, 2000. There you can see the three major exhibition units reflecting Shanghai's history, modern and recent revolutionary history respectively.
- Zhujiajiao Water Town (1 hour): Shaped like a fan, Zhujiajiao Water Town has hundreds of years of history. Thousands of examples of Ming Dynasty and Qing Dynasty architecture lie on the sides of the lakes and the 36 stone bridges retain their ancient style. The tour includes eight attractions: Tongtianhe (an ancient pharmacy), the historic Post Office, Yanyitang Art Gallery, the Chenghuang Temple, Shanghai Handicraft Exhibition Hall, Shanghai Quanhua Art Gallery, Yuanjin Temple and Kezhi Garden.
- Zhujiajiao Cruise (20 minutes): You have an opportunity to take a cruise on the river through the ancient town.it will take 20 minutes.
Day 4:
Depart Shanghai, Flight not included
Hotel to airport Transfer (Shanghai)