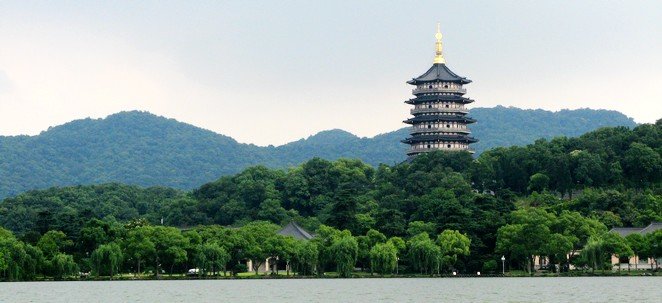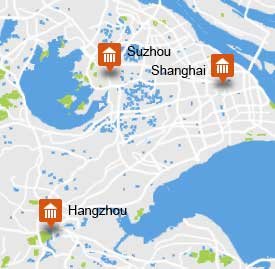 Itinerary
Day 1:
Shanghai to Hangzhou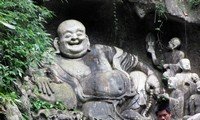 You will depart Shanghai in the morning by a bullet train, and will arrive at Hangzhou Railway Station in about 30 minutes later.
This day you will discover the Lingyin Temple, an ancient temple first built in 326. Step up to see the ingenious Buddha statues, which make the temple much more time-honored and renowned. Enjoy the peaceful and graceful natural landscapes in the temple. Do not miss the Fliying Peak, an outstanding Buddhist grotto site where there are engraved numerous Buddha images.
Day 2:
The Six Harmonies Pagoda and West Lake Tour
Today you will discover the symbolization of Hangzhou — West Lake.
Take a leisurely strolling to discover the elegant West Lake. The flowing branches and the quaint bridges and pavilions make the lake much more picturesque. You will also visit Fairy Land, where you will enjoy one of the scenery site printed on the bake of the 1-yuan banknote — Three Pools Mirroring the Moon. Your guide will unlock the romantic legend of the Tale of the White Serpent to you when you walking pass the Broken Bridge. Be sure to ask!
Explore the Six Harmonies Pagoda located on the verdant Yuelun Hill to learn why all the Buddhist pagodas are built with seven layers. The octagonal pagoda is 60 meters high and is a masterpiece of Chinese ancient architecture.
Day 3:
The Grand Canal, Tiger Hill, and the Humble Administrator's Garden Tour
Take a motorboat cruise on the Grand Canal, a canal constructed in the Sui Dynasty (581—618) and regarded as China's greatest engineering achievement alongside the Great Wall.
Walk to discover the best representative of classic Chinese garden — the Humble Administrator's Garden. Built in the Ming Dynasty (1368—1644), the garden will show you the wisdom and the art of traditional Chinese architectural design.
The Tiger Hill has used to be an attraction for more than 2,500 years. There you will appreciate the picturesque landscapes with ancient trees and buildings and explore the leaning tower in China — the Tiger Pagoda. The bonsais in the scenic area are quite interesting.
After finishing your discovery in Suzhou, you will go back to Shanghai by a bullet train, escorted by your private guide.