Itinerary
Day 1:
Arrive in Shanghai
Your private guide will be ready to meet and greet you in arrivals. A comfortable private car (non-smoking) with experienced driver will transfer you directly to the hotel. Your guide will help you check-in. We take the stress out of travel, so you can enjoy China more.
GOOD TO KNOW
Evening ideas: Your guide will be with you between 9am and 5pm during a typical day. The evenings are yours for exploration or relaxation. You can ask for ideas and recommendations from your guide (an expert on Shanghai). Or see Discover More for ideas.
Free-Tine Ideas
Massage and Spa: Taipan Spa is popular with expats. See our

Shanghai massage guide

.

Street snack discovery

: Discover the common food and snacks for Shanghai people in Shanghai's most popular snack street.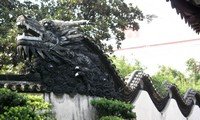 You will have your Western breakfast at your hotel. Your personal driver, and guide will be waiting in the lobby after breakfast, with prepared drinks, snacks, and map, ready to maximize your time.
Your journey begins with a visit to Shanghai Museum, which is one of the best museums in Shanghai. This ancient-Chinese-pot-shaped building allows you to discover Chinese art history with ancient Chinese bronzes, sculptures, ceramics, paintings, and calligraphies spanning 6,000 years.
The Yu Garden and City God Temple (next to the garden) are your next destination. Yu Garden is a place of traditional Chinese garden and architectural feature. The area around the City God Temple used to be a venue for Shanghai people celebrating festivals, and now it is a 'heaven' for tasting Shanghai snacks.
Lunch is at Old Shanghai Restaurant, a prestigious restaurant serving typical Shanghai-style dishes and different flavors from other parts of China. Your guide will help you order.
In the afternoon, you will continue your Shanghai discovery by going to Shanghai World Financial Center, a new landmark of Shanghai where you can have a bird's eye view of Shanghai from the top floor of the building (474 meters up).
Later you will walk on the Bund to discover the classic landmark of Shanghai.
GOOD TO KNOW
Shanghai Museum — Trip Advisor's 'Traveler's Choice of 2012' Rated 4.5/5.

If the traditional way of touring Shanghai does not attract you, why not try a cool

Shanghai sidecar tour

. You can

contact us

to have our travel advisor tailor-make this tour to satisfy you.
Day 3:
Discover Traditional Chinese Gardens in Suzhou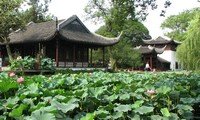 After a Western breakfast at your hotel, your private guide and driver will escort you to Shanghai Railway Station (Train G7048, departs 09:33 amd arrives in Suzhou at 10:07) with prepared train tickets. Then you can experience the speed of one of China's fastest intercity train — taking a bullet train to Suzhou. The journey takes about 30 minutes. Your Suzhou itinerary is packed:
Humble Administrator's Garden: It is the best representative of Chinese classic gardens, with a history of more than 500 years. Outstanding with the smart use of ponds, this elegant 5.6 hectare (13.8-acre) garden shows you how traditional Chinese architects and landscapers used pavilions, winding corridors, ponds, rockeries, and trees to creat a relaxing harmony.
Lingering Garden: Occupying an area smaller than half of Humble Administrator's Garden, Lingering Garden is renowned for its elaborate architectural layout and peculiar rockeries. The buildings take up a quarter of the garden, but these traditional, Chinese-style architectures were well-placed, combining features of congruity, tranquility, stateliness, and elegance.
Take a rickshaw ride to discover the old city area of Suzhou, where the streets, lanes, canals, and dwellings are kept as they were decades ago. You will also visit the flower and bird market, and food market to get a glimpse and taste of local people's life.
Lunch is at a time-honored restaurant serving typical Suzhou-style dishes.
As your Suzhou discovery finishe, your Suzhou guide and driver will drive you to Suzhou Railway Station to catch the bullet train to Shanghai Hongqiao Railway Station (G7145 19:36–20:08). From there your Shanghai guide and driver will drive you to your Shanghai hotel.
GOOD TO KNOW
Humble Administrator's Garden is a really large garden: remember to wear comfortable shoes as there will be a lot of walking.

China has two cities with well-preserved old city areas: Xi'an and Suzhou. Xi'an is the best representative of Northern China, while Suzhou is the best representative of Southern China.
Sit back and relax as your private guide and driver transport you to the airport on time. They will take you right to check-in and say goodbye at the security gate.