Itinerary
Day 1:
Arrive in Yangshuo , Flight not included
Airport Transfer (Yangshuo)
Day 2:
The Yangshuo Countryside Cycling and Silver Cave Tour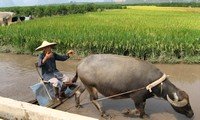 - Yangshuo Countryside Cycling: Experience the hustle & bustle of the Yangshuo traffic for 10 minutes before you escape onto the country roads, lanes and tracks of the distinctive and beautiful Yangshuo countryside. Biking alongside the paddy field and orchards that surround the famous mountains will give a fascinating insight into life in rural China. You will have a family visit on the half way. It is an opportunity to see a real country life and talk to the local farmers.
- Silver Cave: On the east side of the Guili Road , 85km away from the center of Guilin and 20km from Yangshuo. It is a national 4A scenery area. It's a mixture of nature and human landscapes, and is honored as the representative of Guilin nature scenery.
Day 3:
The Tai Chi Exprience and Depart Yangshuo
Tai Chi Experience in Yangshuo: Tai chi is an internal martial art system which places emphasis on the development and control of Chi (Consciousness) energy within the body. Today, you will be able to practice Taiji in a park with a mountain backdrop. Your teacher will share some basic skills as an introduction to the art.
What happens during the class?
Full illustration of Tai chi by Tai Chi master.

Demonstration by Yang Style Tai Chi master.

Tutor to learn Tai Chi Quan

After class, experimenters are invited to compete doing Tai Chi.