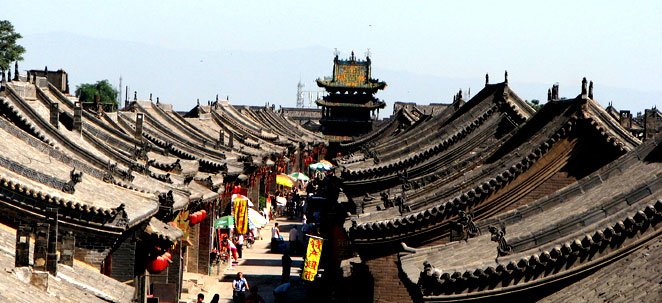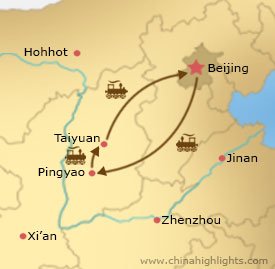 Itinerary
Day 1:
Beijing to Pingyao Overnight Train
A private car will take you to the station for your overnight train to Pingyao.
Day 2:
Ancient City Wall, Rishengchang Draft Bank, Pingyao Ancient Town
The magnificent Pingyao Ancient City Walls are among the most authentic in China, on 3,000 year old foundations and built on during the Ming Dynasty. The Rishengchang Draft Bank is renowned as the first bank in China, which at one point controlled half of all of China's silver currency; the building now has an interesting exhibition.
The Mingqing Street is the thoroughfare of the ancient town, and lined with Ming and Qing dynasty buildings, still trading in traditional laquerware and handicrafts. Red lanterns light the way in the evenings, when the place is as busy as ever.
Day 3:
Qiao Family Compound, Jinci Temple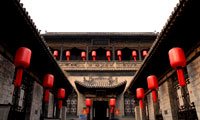 Qiao Family Compound is a stunning example of Qing Dynasty architecture and beautiful wood carvings; a famous movie "Raise the Red Lantern" was filmed here. Jinci Temple was built over 1,500 years ago and has a garden with twice as old cypress tree. It's quintessentially Chinese and a delight to explore.
Day 4:
Overnight train to Beijing
You will be taken to the station for your train back to Beijing.