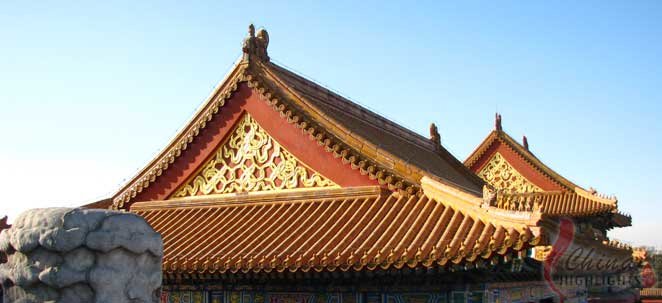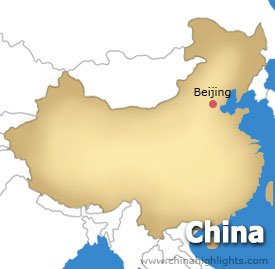 Itinerary
Day 1:
Arrive in Beijing, Flight not included
Airport Transfer (Beijing)
Day 2:
Tiananmen Square, The Forbidden City, Treasure Houses, Hutong Tour in Xicheng District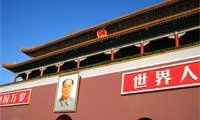 - Tiananmen Square (50 minutes): Tian'anmen Square is the largest city square in the centre of Beijing, named after the Tiananmen (literally, Gate of Heavenly Peace) which sits to its north, separating it from the Forbidden City. It has great cultural significance as it was the site of several key events in Chinese history. As the world's largest city square and enduring symbol of China's national pride, it is surrounded by many imposing buildings including the Heavenly Gate (entry to the Forbidden City), Museums, government buildings and Chairman Mao's Mausoleum.
- The Forbidden City (2.5 hours): The Forbidden City was home to 24 emperors between 1368 and 1911.This "city within a city" is a World Heritage Site, and is the largest and the best preserved ancient imperial architecture complex in the world, with great square, halls and gates contrast with intricate halls, gardens, courtyards and quarters. The exhibitions, both permanent and temporary, are all important treasures of ancient China.
- Treasure Houses (30 minutes): Treasure house has undergone 4 time renovations, the present one takes up almost 220 square metres, more than 440 treasures on display belonged to Qing dynasty royalty, half of which have not never been on display in the old one. It's worthy of visiting.
- Hutong Tour in Xicheng District (1 hour): Hutong is a maze of historic alleyways with old single storey traditional courtyard houses, which are now fast disappearing. In this one hour tour, you can hop on a rickshaw to ride through the narrow alleys as well as visit a local family then walk on the Silver Ingot Bridge (Yinding Bridge) and find out about the different thresholds of the courtyards.
Day 3:
The Badaling Great Wall, Sacred Way, Changling tomb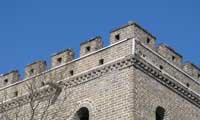 Badaling Great Wall (1.5 hours): This very popular section, the first part of the Great Wall that was opened to the public, has been extensively restored. It climbs across superb mountain scenery 75km NW of Beijing. The battlements and watchtowers are high and steep in places, and provide wonderful views across the hills. Wear good walking shoes, and protection from the weather.
Sacred Way (50 minutes): An attractive tree-lined walk which leads to the Ming Tombs, this is bordered by 12 sets each of animal and human statues, and includes the attractive Great Red Gate, housing a stele on the back of a tortoise, and marble memorial archway.
Changling tomb (1 hour): Changling is the tomb of emperor Yongle,the third emperor of the Ming Dynasty whose personal name was Zhu Di, and of his empress. Built in 1413, the mausoleum extends over an area of 100,000 square meters and is the principal and best preserved mausoleum among thirteen mausoleums. There are color paintings on the ceiling and golden brick paved earth, which all added magnificent atmosphere to the palace.
Beijing Golden Palace International Restaurant: Golden Palace Friendship Store Co., Ltd is a multi-functional shopping mall containing shopping store, Cloisonné factory, and restaurant. It located near the Badaling Great Wall. It is a great place to see cloisonne shopping made by traditional methods and to purchase high quality pieces. Good quality meals are available in clean, pleasant surroundings. The restaurant caters to a wide variety of tastes.
Day 4:
Eastern Qing Mausoleums
- Eastern Qing Mausoleums (1.5 hours): The Eastern Qing Mausoleums,located northeast of Beijing, are among the finest and largest extant Mausoleum complexes in China. Like the Western Qing Mausoleums are the sacred burial grounds of Qing emperors, empresses and imperial concubines. Situated to the west of Malanyu Village in Zunhua City of Tangshan, the entire complex covers an area of 2,500 square kilometers.
Day 5:
Depart Beijing, Flight not included
Today's Activities: Hotel to airport Transfer (Beijing)