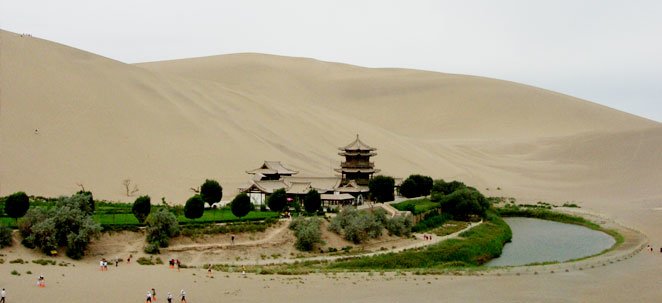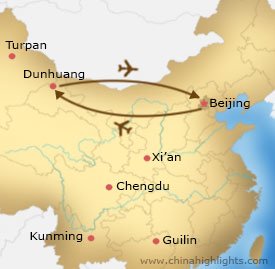 Itinerary
Day 1:
Mogao Grottoes, Singing Sand Dunes, Camel Ride Tour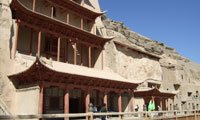 Mogao Caves were carved into the sandstone cliffs in the 3rd century AD and are filled with colorful murals and statues. To preserve the caves as much as possible, visitors are taken in by a local guide in groups of ten.
Singing Sand Dunes have been the source of legends for centuries; they emit an eerie sound in certain conditions. You can also try camel riding by a green oasis nested among the dunes.
Day 2:
Yumenguan Pass, Great Wall of the Han Dynasty, Yadan Landform Park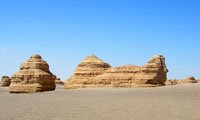 Yumenguan Pass and the Great Wall of the Han Dynasty were part of the westernmost defenses of the empire, the gate to the wilderness and Silk Road. Yadan Landform Park is a fascinating natural wonder of sandstone pillars and shapes, formed by ever blowing winds which create echoing sounds and have given the place an ancient name the Evil City.
You have free time in Dunhuang until your transfer to the airport for your flight back to Beijing.