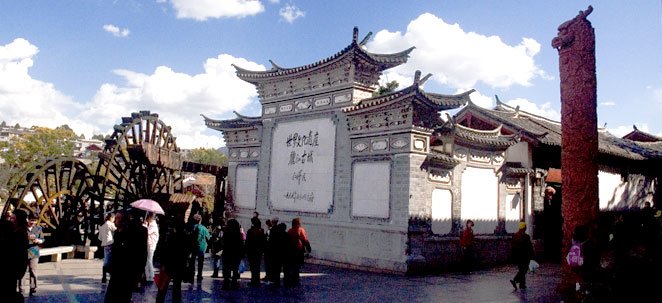 Itinerary
Day 1:
Beijing to Kunming and the Stone Forest Tour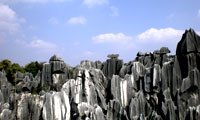 - The Stone Forest (2 hours): A fantastic natural phenomena located 90 km southeast of Kunming. The various shapes of karst landscape was formed due to millions of years' movement of Earth. The Stone Forest area is the home of the Sani people, their folk customs has become one spectacular scene, the colorful embroidery and minority dances combine with the natural sceneries, which will surely leave you a deep impression.
Day 2:
The Lijiang Ancient Town and Wangu Tower Tour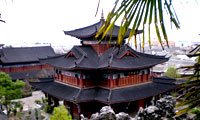 - Lijiang Ancient Town (2 hours): It is situated in the middle area of the county, which is more than 2400 meters high above sea level. It enjoys beautiful scenes, an indeed famous city with long history and splendid culture, it is very rare in China that such well-preserved minority ancient city still exists. The old town is quite busy in the afternoon and evening with an active atmosphere of the lights and crowd. An early morning visit will be less crowded.
- Wangu Tower (1 hour): Located on the top of Lion Hill, Wangu is the landmark building of Lijiang ancient town. This pure wood building is 33 meters (108 ft) tall, overlooking the scenery of Lijiang at its foot, and looking out to Jade Dragon Snow Mountain in the distance.
Day 3:
The Baisha Murals at Baisha Village and the Jade Dragon Snow Mountain Tour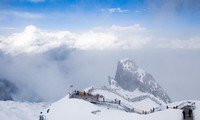 - Baisha Murals at Baisha Village (30 minutes): Painted over a thousand years ago, the murals combine the cultures of Han, Tibetan and Naxi people displaying the life stories of the Tibet Buddhism, Confucian and Taoism.
- The Jade Dragon Mountain (with Large Cable Car from Ganhaizi) (3.5 hours): Noted as the highest tourist cable in China, the Large Cable way goes up to Shanzidou (Shanzi Peak) the main peak of the snow mountain, with the an entire length of 2,914m, a top altitude of 4,506 km, and a perpendicular ascent of 1,150m. The cable car will take you into the clouds, where you will be far away from the worldly hurly-burly, and find yourself in a real paradise. Many visit Ganhanzi, Baishuihe (White Water River), and Glacier Park from this cableway.
Day 4:
Lijiang to Beijing
Hotel to airport Transfer (Lijiang), Airport Transfer (Beijing)