Itinerary
Day 1:
Beijing to Huangshan
Get the most out of your time away with a transfer service to Beijing airport, and a private guide and driver waiting at the airport in Huangshan to take you to your hotel.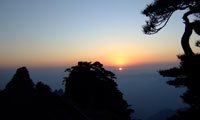 The Yellow Mountains are famous for the breathtakingly beautiful "Sea of Clouds", wonderful nature and hot springs. It is a fantastic escape from the city pace, as no cars are permitted anywhere near the mountain, but a cable car access makes the journey comfortable.
You will stay the night on the mountain and your guide is available to take you to see the sunrise the following morning.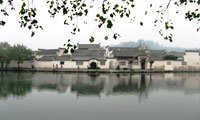 Hongcun Village was the location for parts of the movie "Crouching Tiger and Hidden Dragon", and it has beautiful old whitewashed buildings reflecting on the tranquil waters. An ancient moat and bridges add interest to the scene.
Your driver will take you to the airport for your flight back to Beijing.