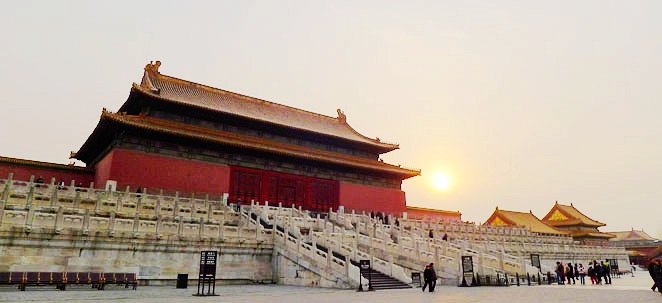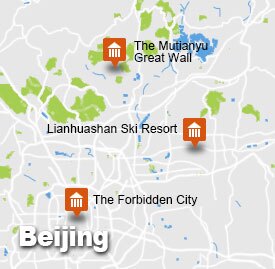 Itinerary
A guide will meet you at the airport and take you in a private vehicle to your hotel.
Day 2:
Beijing: Forbidden City, Tiananmen Square, Hutong Tour
The Forbidden City is one the most iconic places in the world; the elaborate golden roofs and intricate carvings still bear the symbols of emperors. Tiananmen Square on the other hand is the symbol of new China with the Chairman Mao's Mausoleum dominating the vast area.
Hutong Tour takes you through the charming old Beijing alleyways on a rickshaw for a visit to a local family to hear about life there.
Day 3:
Beijing: Great Wall, Temple of Heaven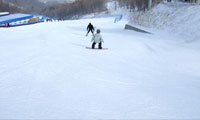 Mutianyu section of the Great Wall is known for the breathtaking scenery and most watchtowers, but less local visitors because it was never visited by Mao. A cable car takes you to the top in comfort, and you can meander in peace.
The Temple of Heaven is a complex steeped in meaning and symbolism, built for sacrificial ceremonies in Ming Dynasty. The surrounding park has wonderful ancient trees and is a wonderful place to relax.
Day 4:
Lianhuashan Ski Resort, Chunhuiyuan Hot Springs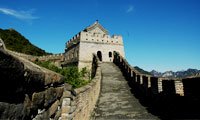 You have four hours to enjoy Lianhuashan Ski Resort with its mixture of runs, or you can try motorcycling or horseback riding before heading to Chunhuiyuan Spa to relax in the hot springs.
Day 5:
Summer Palace, Depart Beijing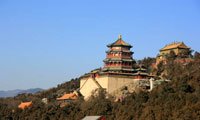 The Summer Palace is one of the most beautiful places in Beijing; the surrounding gardens more than compliment the graceful pagodas reflecting in the tranquil lake. The Garden of Virtue and Harmony was a theater during Qing Dynasty and it is the best preserved of its kind.
Your guide will take you to the airport to catch your flight.