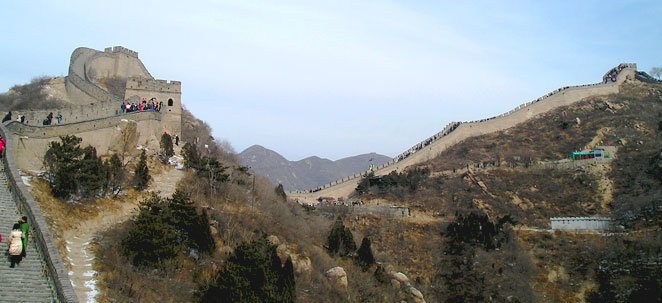 Itinerary
Day 1:
The Great Wall at Badaling and the Commune bt the Great Wall Tour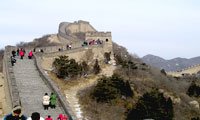 - The Badaling Great Wall (1.5 hours): This very popular section, the first part of the Great Wall that was opened to the public, has been extensively restored. It climbs across superb mountain scenery 75km NW of Beijing. The battlements and watchtowers are high and steep in places, and provide wonderful views across the hills. Wear good walking shoes, and protection from the weather.
- Badaling Great Wall (round way cable car) (20 minutes): The Badaling Great Wall was built in the County of Yanqing, Beijing. This section of Great Wall is the best preserved and earliest to be open for sightseeing. The Great Wall is undoubtedly among the most imposing and amazing architectures in this planet.
- The Commune by the Great Wall (2 hours): Commune by the Great Wall is a private collection of contemporary architecture designed by 12 Asian architects, locates at the foot of the Badaling of the Great Wall. It was exhibited at the 2002 la Biennale di Venezia and bestowed a special prize. In 2005, Commune by the Great Wall was hailed by Business Week as a "New Architectural Wonder of China". The beautiful mountain surroundings are of course a splendid backdrop for the buildings. The community representative will tour visitors to 2-3 of the buildings in te collection of 12, then you could have a free walk in the Cummunity. For security reasons, registration of all visitors is mandatory.
Notes: Visiting time is from 9am to 5pm. Site tours are available from Monday to Thursday. No Site tours from Friday to Sunday. Visitors need to make a reservation in advance.
Day 2:
Back to Central Beijing
Drive back to central Beijing.