Itinerary
Your personal guide will meet you right in the arrivals hall, ready and on time. A comfortable private car and professional driver will be ready and waiting to take you to the hotel. They will help you check in. We aim to take the stress out of travel, so you can relax and enjoy China more.
Day 2
The Forbidden City, the Niujie Mosque, and the Wangfujing Shopping Street Tour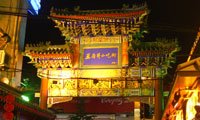 You will enjoy a Muslim breakfast (or a buffet breakfast) in your hotel. Your private guide and driver will be waiting in the lobby, prepared with bottled water and map, ready to maximize your time.
Your first destination is the Tian'anmen Square, the world's largest city square and the avenue of China's grand triumphal review of troops. Strolling northward and crossing Chang'an Avenue, you arrive at the entrance of the Forbidden City — the Tian'anmen gate tower. The Forbidden City used to be 24 emperors' palace in the Ming and Qing dynasties. Today this world's largest and best-preserved imperial palace is a grand museum of traditional Chinese architectures, treasures, and mysterious history.
After lunch your visit to the Niujie Mosque begins. First built in 966, the Niujie Mosque is biggest and oldest mosque in Beijing. It is located in Xuanwu District, the spiritual centre for the 10,000 Muslims living in this area.
Wangfujing Shopping Street is your next destination. There are over 200 shops along the 810-meter-long street. Besides shopping, the time-honored shops built in traditional Chinese-styles on the pedestrian street are also characteristic.
Lunch and dinner are at two different Muslim restaurants considerately selected by China Highlights.
Day 3
The Great Wall and Yaxiu Cloth Market Tour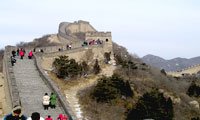 China Highlights suggestion you have a hearty breakfast in your hotel to get well-prepared for your high-energy excursion — hiking on the Great Wall. The Great Wall at Badaling is a restored Great Wall section with cable car facility. Being a Great Wall section first opened to tourists, the Great Wall at Badaling enjoys a good fame. You will enjoy wonderful views across the hills by standing on the battlements and watchtowers.
Lunch is at a Chinese restaurant near the Great Wall. Though it the best one serving Muslim dishes in that area, the condition and the dishes are not as good as that in central Beijing.
In the afternoon you will stroll in Yaxiu Clot Market, an indoor 4-floor store where you can find a lot of clothing and other daily necessities, including calligraphy materials, army surplus gear, tea sets, and farmer's paintings.
Dinner is at a Muslim restaurant considerately selected by China Highlights.
You will have your Muslim breakfast in your hotel. Your personal guide will meet you at hotel lobby and help you check-out. Sit back and relax as your private driver and guide get you to the airport on time. They will take you right to check-in and say goodbye at the security gate.