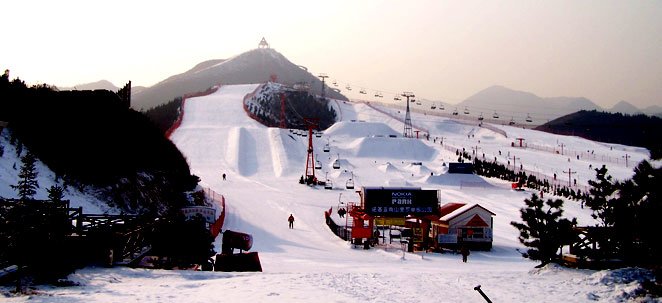 Itinerary
Your guide will be waiting in the arrivals, ready to take you to your hotel in a private vehicle.
Day 2:
Forbidden City, Tiananmen Square, Hutong Tour
The Forbidden City is a magnificent complex of impressive halls, vast courtyards and corridors leading to the personal quarters of the imperial family. Exhibitions of the luxurious items used by the Qing dynasty emperors give an intriguing insight into life in this golden cage.
Tiananmen Square is the center of important national events and has many imposing buildings around and within it, such as Chairman Mao's Mausoleum. China Highlight's Hutong Tour takes you to an altogether more modest area, where narrow alleys lead to traditional courtyard houses. A visit to a local family and rickshaw ride make the experience even more unforgettable, providing a real insight into the reality of life in the hutongs today.
Day 3:
Great Wall at Mutianyu, Temple of Heaven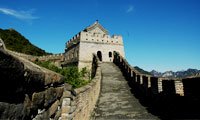 The Mutianyu Great Wall was of great strategic importance in protecting a pass through mountains, which explains the vast number of watchtowers. A cable car takes you to the top to save more time for the marvelous views.
The Temple of Heaven is a grand complex of circular buildings from the Ming Dynasty, built for sacrifices for good harvest. The surrounding park land is a favorite of the locals, who come here to practice dancing or taichi.
Day 4:
Nanshan Ski Resort, Chunhuiyuan Hot Spring Resort Tour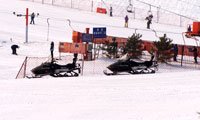 Nanshan Ski Resort has facilities for beginners and intermediates and other activities for those who don't ski. Today is a free day for you, so you can control own time and have fun at the ski resort.
Your stay in the Chunhuiyuan Hot Spring Resort is a great place to dissolve away your cares. The resort has both indoor and outside mineral pools, perfect to restore tired muscles from skiing.
Day 5:
Chunhuiyuan Spa Tour
Today is dedicated to enjoying the Chunhuiyuan Spa & Resort, relaxing in the pools, swimming and perhaps an optional massage or beauty treatment.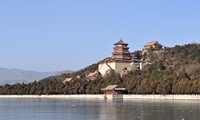 On the way back towards Beijing we will arrange a visit to The Summer Palace. The palace was a summer retreat for the imperial families, due to the cool and relaxing environment. Take a walk by the tranquil lake and walkways among the willow trees and through the Chinese garden. The Garden of Virtue and Harmony was a theater built on the grounds for Beijing Opera at the end of the last dynasty; the delicate wood carvings are especially well preserved.
We believe this tour offers you Beijing's key sights, but also a unique chance to ski in China, coupled with the perfect way to relax before returning home to work.