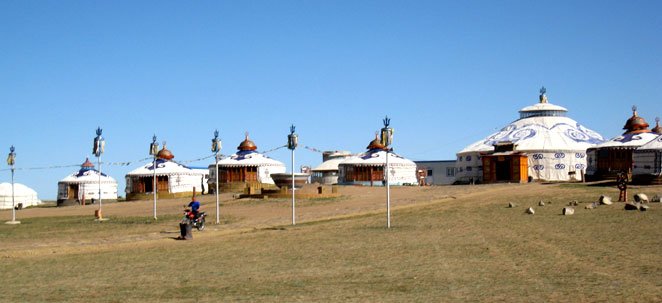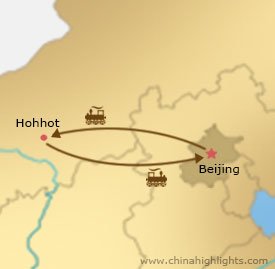 Itinerary
Day 1:
Beijing to Hohhot Overnight Train
You will be taken to the train station for the overnight train to Hohhot.
Day 2:
Gegentala Grassland and Horse Riding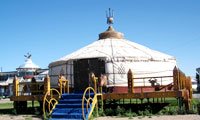 Your guide will pick you up from the train station and you will start the journey in a private vehicle to Gegentala Grassland. The green hills disappear into the distance, dotted by sheep and horses. Local shepherds invite you to listen to their folk songs and learn about their customs. A horse riding experience on the plain is followed by a visit to a local herdsman's family for some hand-made cheese and milk tea.
Day 3:
Hohhot: Five Pagoda Temple, Dazhao Lamasery, Inner Mongolia Museum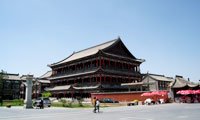 Five Pagoda Temple has Tibetan influence in its architecture and a unique Mongolian cosmological chart with carvings of the zodiac and positions of the stars. Dazhao Lamasery from the Ming Dynasty era is the oldest lamasery of Geluk Tibetan Buddhism, and has beautiful frescoes and sculptures.
The Inner Mongolia Museum is specialized in artifacts from the northern tribes, rarely exhibited elsewhere, and in an extensive collection of dinosaurs.
Day 4:
Overnight Train to Beijing
Enjoy the convenience of transfer to the train station and to central Beijing on arrival.