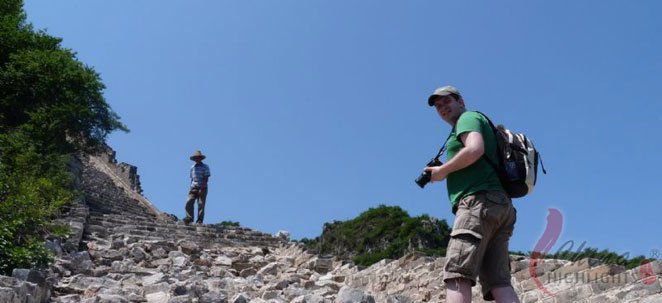 Itinerary
Day 1:
Hike and Camp on the Great Wall at Huanghuacheng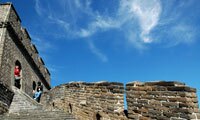 (4 hours for 7km/4.3miles hiking) Your Beijing tour guide will pick you up at 10am. It takes us 1 1/2 hours to drive to Huanghuacheng. Have lunch and we will start hiking from here. The hiking is about 4 hours and covers 7km at Huanghuacheng Great Wall. In the late afternoon, we will arrive in Xishuiyu Village. The lake in the village is named Mini West Lake, offering a peaceful overnight in Mother Nature's embrace. We will trek through the chestnut jungle and reach our camp site. Set camp and stay overnight by the lakeside.
Day 2:
The Great Wall Hiking and Ming Tombs Tour
Your Beijing tour guide will wake you up and take you to the watchtower in the early morning (time depending on the sunrise). At the watchtower, you will embrace the magnificent sunrise. Later, take an easy hike along the Great Wall. Get down to the camp site for simple breakfast. You will have some free time exploring the village before we drive back to Beijing. On the way, we will stop to visit Dingling Mausoleum and Sacred Way. We will visit the underground mausoleum of Emperor Wan Li, which is one of the thirteen imperial tombs of the Ming Dynasty (1368-1644). Have lunch in a local restaurant. You will arrive in Beijing at around 3pm. End of the tour.