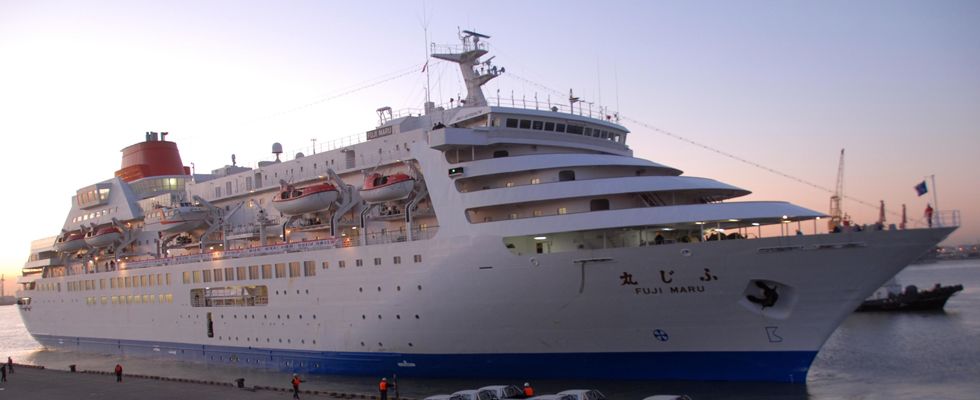 Celebrity Millennium Tianjin-Beijing Round Trip
3 Days Tianjin Cruise Port Transfer-Beijing Round Trip
Enjoy a trouble-free transfer between Tianjin Cruise Port and Beijing, see Beijing's highlights including the Forbidden City, Great Wall and Summer Palace, explore local hutong life and learn to make Chinese dumplings in the Beijing hutong.
Price Per Person in US Dollars
Small group
without hotel
Small group
with hotel
Private tour
without hotel
Private tour
with hotel
$380
$510
$460
$590
Price $380 without hotels, small Group 4-12 persons
Including 5* King Grand: ( a new 5* garden hotel in city center with quiet and comfortable rooms)
Pay more $130 p/p, (2 persons per room for 2 nights)
Including 5* Beijing Marriott Hotel:
Pay more $130 p/p for 2 nights (2 persons per room);
Private tour upgrade: $80 p/p (at least 2-3 persons)
Suggested Itinerary
Day 1
Arrive in Tianjin Cruise Port, Transfer to Beijing (Apr. 21)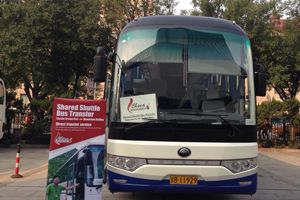 Meet you at the port
Place & Transport: Arrive in Tianjin to Beijing
Today's Activities: Our guide and driver will escort you from Tianjin to Beijing, The Forbidden City, Tiananmen Square
Meals: Lunch at Free As A Bird Restaurant
Our tour guides will arrive at Tianjin one day in advance. On your arrival day, they will wait for you at Gate 3 around 06:45. We suggest you exit from the ship between 07:00-08:00 to reserve more time for visiting Beijing. The journey from the cruise port to Beijing city center is about 2.5 hours. You can start visiting Beijing after hotel check in.
Buses will be big enough for all your luggage.Your guide will introduce Beijing and recommoned some night acivities. If you are interested in Beijing Opera/acrobatics/Chinese kung fu show/Beijing Roast Duck, you can book it when you arrive at Beijing. No shopping during your tour.
Tianjin Cruise Port Transfer:Celebrity Millennium arrives at Tianjin Cruise Port around 06:00 and you will be picked up at 09:00 and get Beijing's downtown in 2.5 hours.
The Forbidden City (2.5 hours):The Forbidden City was home to 24 emperors between 1368 and 1911.This "city within a city" is a World Heritage Site, and is the largest and the best preserved ancient imperial architecture complex in the world, with great square, halls and gates contrast with intricate halls, gardens, courtyards and quarters. The exhibitions, both permanent and temporary, are all important treasures of ancient China.
Tiananmen Square (50 minutes):Tian'anmen Square is the largest city square in the centre of Beijing, named after the Tiananmen (literally, Gate of Heavenly Peace) which sits to its north, separating it from the Forbidden City. It has great cultural significance as it was the site of several key events in Chinese history. As the world's largest city square and enduring symbol of China's national pride, it is surrounded by many imposing buildings including the Heavenly Gate (entry to the Forbidden City), Museums, government buildings and Chairman Mao's Mausoleum.
Free As A Bird Restaurant:Wing Stake is built and decorated in a traditional courtyard house style. They serve traditional Sichuan style in keeping with the restaurant's theme. The paintings and setting complete the atmosphere. It is a nice place to dine and hang out.
Day 2
The Mutianyu Great Wall and Summer Palace (Apr. 22)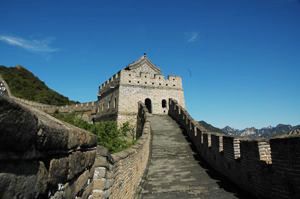 The Mutianyu Great Wall
Place & Transport: Beijing
Today's Activities: The Mutianyu Great Wall(with round way cable car), Summer Palace with boat Ride and the Garden of Virtue and Harmony
Meals: Breakfast, Lunch at Xin Shuang Quan Restaurant
The Mutianyu Great Wall(with round way cable car) (2 hours): This less-crowded section of the Great Wall is a about 2.5 hours' drive from downtown Beijing. A cable car takes you to a good section (avoiding a very steep climb), where you can walk along the wall, through the watch towers and enjoy superb views as it snakes across the hills and mountains. You can return by cable car, walk down or walk along the wall for about an hour to descend by chairlift. Wear good walking shoes and protection from the weather.
Summer Palace with boat Ride and the Garden of Virtue and Harmony (2 hours):The palace is about 12 kilometers northwest of the city center and is equally as famous as the Forbidden City, the Summer Palace is called 'Yiheyuan'(Garden of Nurtured Harmony) in Chinese. It is the best preserved and the largest imperial gardens in China and one of Beijing's premier attractions. It is also possible to take a boat on the lake which takes 10 minutes by the ferry boat.
Xin Shuang Quan Restaurant:Xin Shuang Quan Restaurant is near Great Wall of Mutianyu section. This garden style restaurant serves farmhouse dishes, specializing in rainbow trout, sturgeon and salmon. The fabulous taste will leave you with great memories.
Day 3
Temple of Heaven, Back to Tianjin Cruise Port (Apr. 23)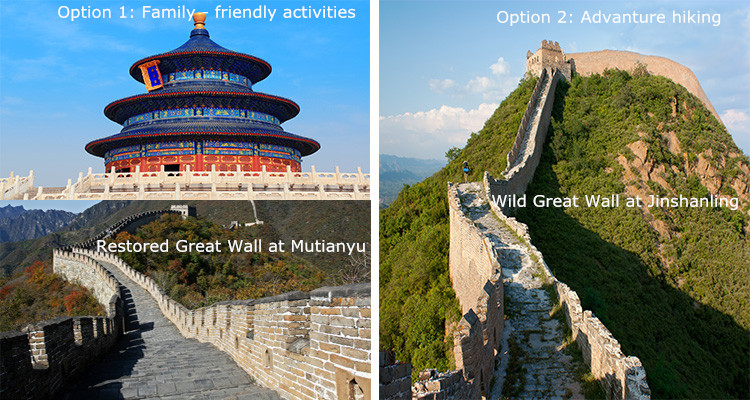 The Temple of Heaven
Place & Transport: Beijing to Tianjin
Today's Activities:Temple of Heaven, our guide and driver will escort you from Beijing to Tianjin
Meals: Breakfast, Lunch at local family in Hutong
Temple of Heaven (1.5 hours): Built in 1420 during the Ming Dynasty, Temple of Heaven is a complex of Taoist buildings where emperors of Ming and Qing dynasties visited for annual ceremonies of pray for good harvests. Located in the south of Central Beijing, it covers an area of 273 hectares. Temple of Heaven was enrolled as a World Heritage Site by UNESCO in 1998
Beijing-Tianjin Cruise Port Transfer:You will be transferred to Tianjin Port Cruise at 16:00 for the Celebrity Millennium which departs at 18:00.
China Highlights' Advantages:
Our tour guides, drivers and staff will arrive at Tianjin one day ahead of you to avoid fatigue driving and ensure your safety.
Easy to find China Highlights as all tour guides stay together with banners. During pick-up, China Highlights tour guides will stay in front of the exit and make sure you can see us immediately.
Our guide will introduce Beijing to you on your jounrey (about 2 hours), including background of Beijing and China, some dos and don'ts on travel, suggested itinerary, night show, one day tour recommondations and other tours in Beijing. You can book the Beijing acitivities you are interested in.