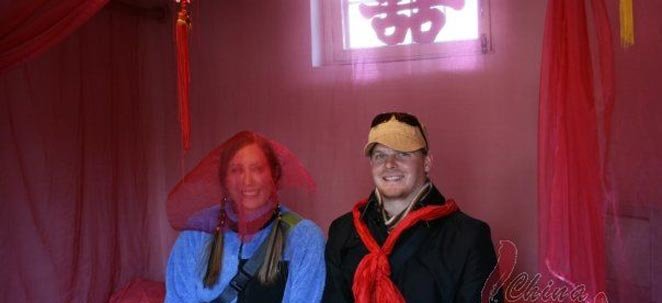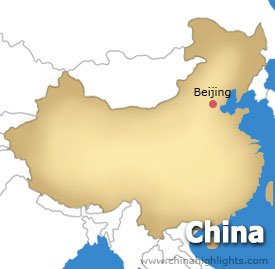 Itinerary
Day 1:
Arrive in Beijing, Flight not included
Airport Transfer (Beijing)
Day 2:
The Forbidden City, Tiananmen Square, Hutong Tour in Xicheng District
- The Forbidden City (2.5 hours): The Forbidden City was home to 24 emperors between 1368 and 1911.This "city within a city" is a World Heritage Site, and is the largest and the best preserved ancient imperial architecture complex in the world, with great square, halls and gates contrast with intricate halls, gardens, courtyards and quarters. The exhibitions, both permanent and temporary, are all important treasures of ancient China.
- Tiananmen Square (50 minutes): Tian'anmen Square is the largest city square in the centre of Beijing, named after the Tiananmen (literally, Gate of Heavenly Peace) which sits to its north, separating it from the Forbidden City. It has great cultural significance as it was the site of several key events in Chinese history. As the world's largest city square and enduring symbol of China's national pride, it is surrounded by many imposing buildings including the Heavenly Gate (entry to the Forbidden City), Museums, government buildings and Chairman Mao's Mausoleum.
- Hutong Tour in Xicheng District (1 hour): Hutong is a maze of historic alleyways with old single storey traditional courtyard houses, which are now fast disappearing. In this one hour tour, you can hop on a rickshaw to ride through the narrow alleys as well as visit a local family then walk on the Silver Ingot Bridge (Yinding Bridge) and find out about the different thresholds of the courtyards.
Chinese Knotting Making : The Chinese Knot is a national handicraft with a long history and profound cultural connotations. Each knot is woven out of one single silk thread, and given a name in tune with its shape and implied meaning. Our teacher will share some of these skills and you can ask your teacher If you want to take home the fruit of your labor.
What happens during the class? (Time: 0.5)
Introduction of the history of Chinese knotting making.

Illustration of the method of making a Chinese knotting and demonstration by the teacher.

Tutor to learn how to make a Chinese knotting.
Day 3:
The Mutianyu Great Wall(with round way cable car), Oriental Taipan (Body massage. 60 Minutes)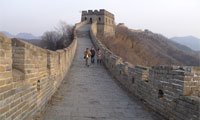 - The Mutianyu Great Wall(with round way cable car) (2 hours): This less-crowded section of the Great Wall is a about 2.5 hours' drive from downtown Beijing. A cable car takes you to a good section (avoiding a very steep climb), where you can walk along the wall, through the watch towers and enjoy superb views as it snakes across the hills and mountains. You can return by cable car, walk down or walk along the wall for about an hour to descend by chairlift. Wear good walking shoes and protection from the weather.
Oriental Taipan (Body massage. 60 Minutes): "In the bustling metropolis, Oriental Taipan Massage & Spa is the destination for those in need of an oasis for relaxation or just a little bit of luxurious pampering.
Paired with the fragrance of essential oils, relaxing music, and health-conscious cuisine, a soothing massage or facial by our staff of masseuses and cosmetologists provides rejuvenation and total relaxation for the body, mind, and soul.
Catch up with friends or indulge in some precious 'me' time. A visit to Oriental Taipan Massage & Spa offers the perfect spa retreat."
Day 4:
Temple of Heaven, Summer Palace with boat Cruise and the Garden of Virtue and Harmony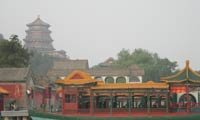 - Temple of Heaven (1.5 hours): Built in 1420 during the Ming Dynasty, Temple of Heaven is a complex of Taoist buildings where emperors of Ming and Qing dynasties visited for annual ceremonies of pray for good harvests. Located in the south of Central Beijing, it covers an area of 273 hectares. Temple of Heaven was enrolled as a World Heritage Site by UNESCO in 1998.
- Summer Palace with boat Cruise and the Garden of Virtue and Harmony (2 hours): The palace is about 12 kilometers northwest of the city center and is equally as famous as the Forbidden City, the Summer Palace is called 'Yiheyuan'(Garden of Nurtured Harmony) in Chinese. It is the best preserved and the largest imperial gardens in China and one of Beijing's premier attractions. It is also possible to cruise on the lake which takes 10 minutes by the ferry boat.
Day 5:
Depart Beijing, Flight not included
Hotel to airport Transfer (Beijing)