Itinerary
Have a relaxing start to your special holiday with a personal guide picking you up and taking you to your hotel in a private car.
Day 2:
Forbidden City, Tiananmen Square, Hutong Tour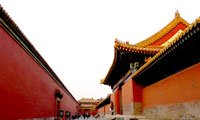 The Forbidden City is a breathtakingly vast complex of intricately decorated halls and magnificent courtyards. There are several exhibitions of the sumptuous possessions of the last dynasty, among them exquisite clocks. Tiananmen Square is probably the most famous square in the world, and has seen hundreds of years of pivotal events in Chinese history.
Hutong Tour includes the Bell Tower or the Drum Tower, cozy rickshaw ride along a maze of historic alleyways and a visit to a local family. Enjoy a romantic ride in a rickshaw, in winter they provide blankets to keep you warm.
Day 3:
Great Wall at Mutianyu, Temple of Heaven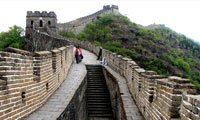 The Mutianyu Great Wall allows for a much more pleasant experience than the more crowded sections, yet it has amazing views and a cable car. A visit to Oriental Taipan Massage & Spa gives you an hour of blissful pampering with its full body massage.
The day ends with a visit to Temple of Heaven, a striking complex of circular buildings in a ceremonial north-south axis. The surrounding park land is a wonderful place to wander together among the ancient pine trees.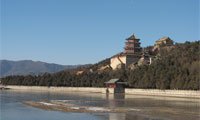 The Summer Palace is one of the most romantic and beautiful places in Beijing; it was created as the playground of the emperors, willows lining the winding paths and the tranquil lake. A boat cruise takes you across to the palace buildings and the Garden of Virtue and Harmony, an intricately carved wooden theater.