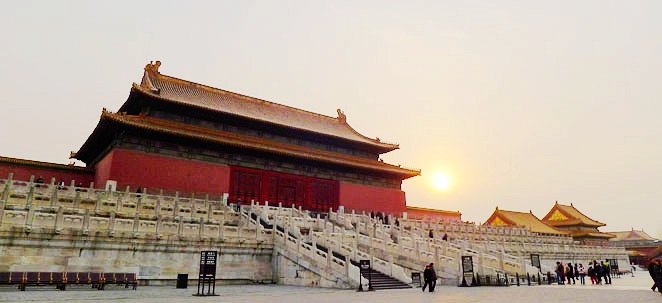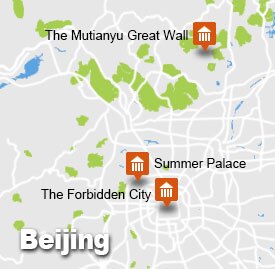 Itinerary
Your guide will meet you at arrivals to take you directly to your hotel in a private vehicle. We aim to take the stress and hassle out of travel, so sit back and relax. Your holiday really does start the moment you touch down.
Day 2:
Forbidden City, Hutongs, Tiananmen Square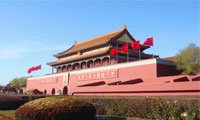 The Forbidden City has seen two dozen emperors rein in its grand halls, and remains an imposing presence in the heart of Beijing. The Treasure Houses showcases hundreds of items from the Qing dynasty imperial families' collections.
China Highlights' Hutong Tour takes you by rickshaw to explore the maze of alleyways flanked by trees and traditional enclosed houses. On a visit to a local family you find out more about the old customs and life there. We aim to not only show you China but offer insights into the reality of life in the history hutongs today.
Tiananmen Square is the center of the city, and the arena for major events of history in the past and present. Mao's Mausoleum is among the relatively modern buildings surrounding this vast open space.
Day 3:
Great Wall at Mutianyu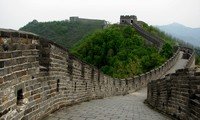 The Mutianyu Great Wall is not only one of the best sections with the view over mountains and record number of watch towers, but the drive there takes you through some delightful countryside. A cable car makes getting to the top light work. On the way home you have a chance to visit the site of Beijing Olympics, and see the exterior of the famous Bird's Nest and Water Cube.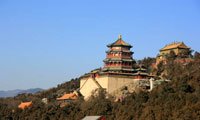 The Summer Palace was the favorite relaxing place of the imperial families, the serene lake surrounded by winding walks and graceful pavilions creating a true Garden of Nurtured Harmony, as it is called in Chinese.
The Garden of Virtue and Harmony is actually a theater built for Beijing Opera performances. A short boat ride can take you to the other side of the lake in 10 minutes or so.