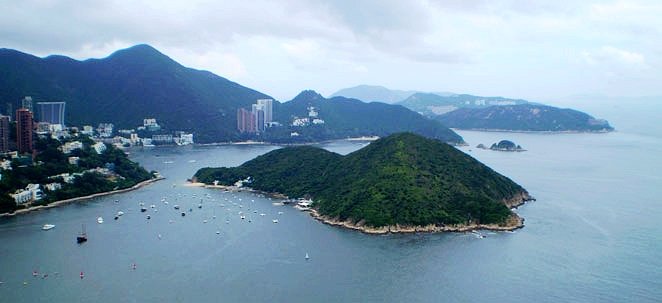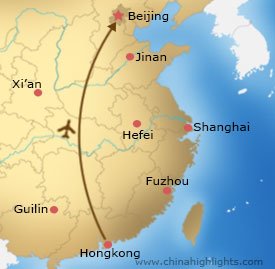 Itinerary
Day 1:
Arrive in Hong Kong
Your guide will come to pick you up at the airport and take you to the hotel in the comfort of a private car. Please note: The international flight from your home country to Beijing is not included.
Day 2:
A Half Day Tour in Hong Kong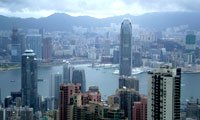 A pick up from your hotel is followed by a half day excursion to the delights of Hong Kong Island. First stop is the Peak Tram, over century old charming vehicle to get you to the top of Victoria Peak where the views of the harbor below are the best in town.
Aberdeen on the other side of the island is a haven for locals and expats living in old junk fishing boat; you can take a sampan ride for a closer look. The tour ends in Repulse Bay, a luxurious residential area with a beach that is free for all.
Day 3:
Hong Kong to Beijing
The day is dedicated to flying to Beijing; a private transfer at both ends makes this very comfortable and easy. On arrival in Beijing our guide will be waiting in arrivals, and escort you by private car to the hotel, assisting you with the check-in.
Day 4:
Great Wall at Mutianyu, Temple of Heaven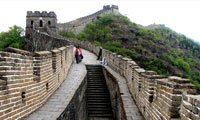 The Mutianyu Great Wall is a favorite among those wishing for a less crowded experience. This section is accessed by a beautiful country road, and has amazing views across the mountains, but yet has the benefit of a cable car. It has the most towers on the shortest section, so also a beautiful choice for shutterbugs.
Temple of Heaven was the center of ceremonial processions for centuries, now the stunning circular buildings are surrounded by park land of ancient trees, enjoyed by the locals in their dance or taichi practice.
Day 5:
Forbidden City, Hutongs, Summer Palace
The Forbidden City is a place visitor's return to, as the vast scale and ever ongoing restoration work means there are new sight to see very time. The symbolism and significance of the intricate decoration will be explained to you by your experienced guide.
Tiananmen Square has an air of a place that has seen much through the centuries, and it continues to be a center of national events.
China Highlights' Hutong Tour is a return to more human scale with a rickshaw ride through the narrow alleyways and a visit to a local family in the compact courtyard houses. Your local guide will share with you his wealth of knowledge of the area.
The Summer Palace was the relaxing resort of the imperial family; the tranquil lake reflects the willow lined paths and graceful pagodas and pavilions. A boat cruise across the lake and visiting the beautiful wood carved Garden of Virtue and Harmony, a theater for Beijing Opera, completes the experience.
Your guide will agree a time of pick up with you to take you to the airport, and make sure everything goes smoothly.