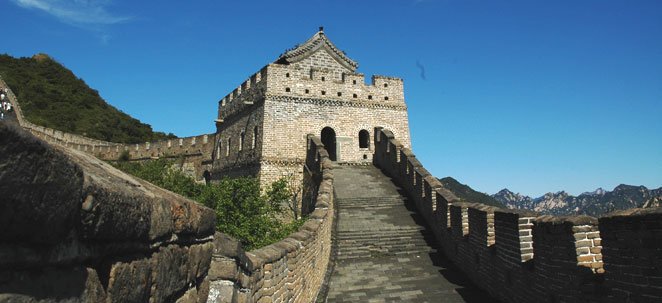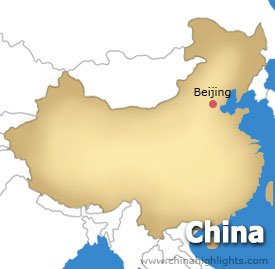 Itinerary
Day 1
The Great Wall Tour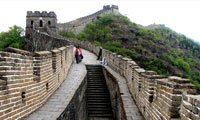 You will get up early to take a morning flight from Shanghai to Beijing (departs 08:00 and arrives in Beijing Capital Airport at 10:15). It is our aim to make travel less stressful. Your dedicated private guide, driver, and car will ready to handle the luggage, transfer, and check-in.
On the way to the Great Wall at Mutianyu, you will enjoy your lunch in a Chinese restaurant near the Great Wall, serving traditional home dishes.
You will spend your whole afternoon on discovering the Great Wall at Mutianyu. This restored Great Wall section is the most graceful one with cable car facility. Walk along the wall and stand on the watch towers to enjoy superb views as the Great Wall snaking across the hills and mountains. It takes about 2 hours by driving from the Great Wall to central Beijing.
Day 2
The Forbidden City and the Summer Palace Tour - Depart Beijing
This morning, you will first visit the Tian'anmen Square, the world's largest city square located in the south of the Forbidden City. The Tian'anmen gate tower was first built in about 500 years ago. Strolling northward and walking across Chang'an Avenue, you arrive at the Golden Water Bridge. Go across the bridge to enter the renowned Forbidden City.
The Forbidden City was used to an imperial palace for 24 emperors in the Ming and Qing dynasties, which gave it profound history and lots of mysterious anecdotes.
Lunch is at a Chinese restaurant serving traditional Beijing flavor food.
After lunch you will visit to the Summer Palace, China's largest imperial garden with pavilions, vividly painted corridors, temples, among lakes surrounded by hills. The Garden of Virtue and Harmony — the theater for the Empress Dowager Cixi, will allow you to imagine the jollification in that times. You will take a large dragon boat tour on Lake Kunming, an half-artificial lake with graceful scenery typical founded in the regions south of the Yangtze River.
Two hours before your boarding time, your private guide and driver will get you to the airport on time. They will help you check-in and wave goodbye at the security gate.