Itinerary
Day 1:
Xining Arrival and Sightseeing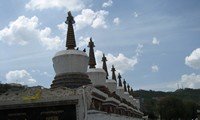 Be met and picked up at arrival hall of airport by your personal tour guide, car and driver, and transfer to hotel for check-in and a short rest.
Drive for about one hour to Ta'er Monastery, the religious center of Tibetan Buddhism in Northwest China. Its Buddhist garden buildings combine the architectural styles of Han and Tibetan. A lot of cultural relics are stored in the temple, including all kinds of instruments used in Buddhism, statues of Buddha in different poses, profound sutras and stone inscriptions.
Drive back to your hotel in Xining and stay overnight.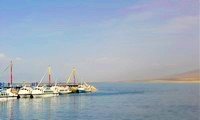 Today you will have a full day excursion to Qinghai Lake, China's largest inland salt water lake with stunning natural beauty. Drive around two and a half hours from Xining, before the ellipse-shaped lake unveils in front of you.
Surrounded by mountains and grasslands on four sides, the lake's scenery varies with the change of seasons. Take a boat on the crystal water for about 30 minutes to take in the fresh air and natural scene.
Choices and standard of restaurants are limited due to local conditions. We will arrange meals at the best possible local restaurant. Transfer to Chaka and stay overnight at hotel.
Day 3:
Chaka Salt Lake Tour
Chaka Salt Lake is covered by salt plainly visible like crystals in the lake bed on which people can walk. This lake provides many tons of edible salt each year and is one of important industries in Qinghai province. Salt mining began as early as some 3000 years ago. A ride on the narrow gauge train for about 30 minutes is a convenient way to see this huge lake.
Meals are arranged at the best possible local restaurants. Transfer to Golmud and stay overnight at hotel.
Day 4:
Departure Flight from Golmud to Xi'an
As you have come to the end of your trip, your driver and guide will pick you up from your hotel and transfer to the Golmud Airport for your flight to Xi'an, which is included in the trip. They will assist you with your luggage and check in to ensure that you will have a stress-free departure. We trust that you have enjoyed your time in Qinghai and we look forward to serving you again.