Itinerary
Day 1:
Arrival in Beijing
Your private guide and driver will be waiting for you at the airport when you come through to arrivals.
Stay connected: A Free SIM Card Wi-Fi Rental
Day 2:
Beijing: Sacred Way, Mutianyu Great Wall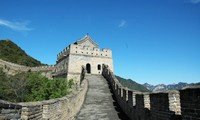 On the way to the magnificent Great Wall in Mutianyu your guide will take you to see the Sacred Way, a 77 km long avenue lined with impressive statues and leading to Ming Dynasty Tombs.
Mutianyu is not as full of tourists as Badaling, although it is still understandably popular, due to superb views across the mountains. It also has the most watch towers of any other section accessible to visitors, and there is a cable car which takes you to the top in less than 10 minutes.
Day 3:
Beijing: Forbidden City, Temple of Heaven, Tiananmen Square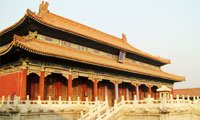 This morning you will see two places that do not need introduction: the Forbidden City and Tiananmen Square. The two were part of the same imperial complex in ancient times. The Forbidden City has some wonderful side courts where precious objects from the Qing Dynasty are exhibited.
Temple of Heaven was built during the Ming Dynasty and is actually a complex of stunning circular buildings separated by long ceremonial walkways.
On this trip you won't have a chance to go in person to Mongolia, but our choice of dinner venue gives you a chance to at least try some dishes. There is even a yurt upstairs, ask your travel advisor about booking it.
Day 4:
Beijing: Hutong Tour
The Hutong area is an inseparable part of old Beijing history, lived in by rich and poor alike, although the areas were separated. We take you on a rickshaw ride through these alleyways to visit a local family who has lived here for generations. Learn about the symbolic and practical aspects of courtyard living.
In the afternoon you will be escorted to the train station, to take the train to Zhengzhou.
Day 5:
Zhengzhou: Yellow River Scenic Spot, Shang Dynasty Ruins
Zhengzhou was a capital of China during five dynasties, but lost its position long ago. Yellow River has been called the 'Mother River of China', and from the Yellow River Scenic Spot you can appreciate just how vast and powerful this watercourse is. Shang Dynasty Ruins has an impressive ancient city wall and interesting ruins of artisans' forges, we're also take a stop here.
In a local restaurant you can have a taste of Yu and Yue minority cuisine.
Day 6:
Luoyang: Shaolin Temple, Pagoda Forest, Shaolin Kungfu Show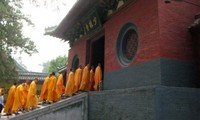 Your private guide will take you to Shaolin Temple, the origin of kung fu. The Shaolin Monks show their skills several times a day in a small theater on the grounds of the temple. The nuns in the nearby Yongtai Nunnery prepare delicious vegetarian food, which you can sample for lunch.
The Pagoda Forest is a mysterious looking collection of miniature pagodas, each built to commemorate a particular kung fu master.
Afterwards you will be taken to Luoyang, which was the capital of Eastern Han Dynasty about 2000 years ago.
Day 7:
Luoyang: White Horse Temple, Longmen Grottoes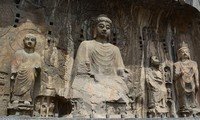 Today you will see two major Buddhist sites in China. White Horse Temple is one of the originating places of Buddhism in China, where people from foreign lands also came to study. Longmen Grottoes are carved on cliffs along river bank, and is one the most notable grottoes in China. For lunch you have a local treat: Zhenbutong Water Banquet in a hundred year old restaurant.
In the afternoon your guide will accompany you to the train station, ready for a local train to Xi'an.
Day 8:
Xian: Banpo Museum, Terracotta Army, Big Wild Goose Pagoda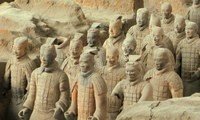 A matriarchal culture flourished in Banpo about 6000 years ago, and Banpo Museum exhibits tools and everyday objects, and remnants of the village.
The Terracotta Warriors and Horses are still as amazing as ever, the detail on each character is breathtaking. Your guide will make sure you get the most out of the experience. After lunch in the interestingly named, elegant Real-love restaurant, a visit to Big Wild Goose Pagoda ends the day with charming views over the city.
Day 9:
Xian: Shaanxi History Museum, Ancient City Wall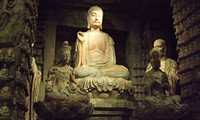 The Shaanxi History Museum is one of the best in China, due to the vast collection of fine artifacts from major historical era, all beautifully presented. A walk along the ancient Xi'an City Wall gives you a chance for a final look over the city before being taken to the airport for your flight to Nanjing.
Day 10:
Nanjing: Zhonghua Gate, Nanjing Yangtze River Bridge, Confucius Temple, Qinhuai River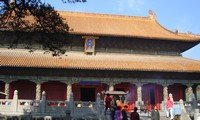 Nanjing has a long history as China's capital; even the name means 'Southern Capital'. The ancient city wall has 13 gates out of which Zhonghua Gate is the largest.
Nanjing Yangtze River Bridge was the first modern bridge independently designed and constructed by the Chinese themselves. The Confucius Temple (Fuzimiao) by the Qinhuai River is nearly millennia old complex with a lively shopping area incorporated into the ground.
Today is for relaxing and farewells, but not until your guide has taken you to the airport for your flight back to Beijing. We're sure you'll enjoy this tour, and come back with China Highlights again.
Just let us know your travel style!
Guide vs. Free-time ratio / Hotel Style & Interests / Dates / People
We will then adapt this tour and create a unique quote based on your individual needs.

Free Quote