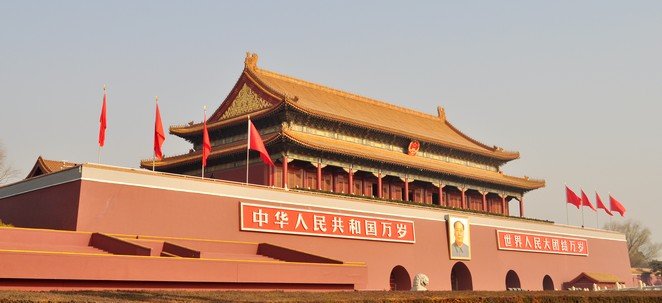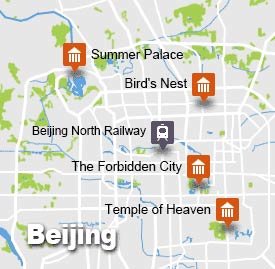 Itinerary
Your private guide will greet to you at the airport on time and then transfer to the hotel. He'll assist you with check-in.
Day 2
Beijing – the Forbidden City, Treasure House, Hutongs, Tian'anmen Square
Your tour will begin with visiting the Forbidden City. The Forbidden City was home to 24 emperors between 1368 and 1911. This "city within a city" is a World Heritage Site and a China's landmark. It is the largest and the best preserved ancient imperial architecture complex in the world, with great square, halls and gates contrast with intricate halls, gardens, courtyards and quarters. The exhibitions, both permanent and temporary, are all important treasures of ancient China. Follow your guide's steps and know more stories of the imperial families and China's history.
Treasure house has undergone 4 time renovations, the present one takes up almost 220 square meters, more than 440 treasures on display belonged to Qing dynasty royalty, half of which have not never been on display in the old one. It's worthy of visiting.
Coming out of the Forbidden City, you will reach Tian'anmen Square, the biggest square in the world surrounded by four grand buildings. It has great cultural significance as it was the site of several key events in Chinese history. As the world's largest city square and enduring symbol of China's national pride, it is surrounded by many imposing buildings including the Heavenly Gate (entry to the Forbidden City), Museums, government buildings and Chairman Mao's Mausoleum.
Hutong is a maze of historic alleyways with old single story traditional courtyard houses, which are now fast disappearing. In this one hour tour, you can hop on a rickshaw to ride through the narrow alleys as well as visit a local family then walk on the Silver Ingot Bridge (Yinding Bridge) and find out about the different thresholds of the courtyards. Learn Chinese calligraphy and making dumplings in one of the courtyards are special experiences.
Day 3
Beijing – Summer Palace, Temple of Heaven, Beijing Olympic Park
Beijing is not only famous for its ancient buildings and history, but also well-known for its modern life and fast development. Built in 1420 during the Ming Dynasty, Temple of Heaven is a complex of Taoist buildings where emperors of Ming and Qing dynasties visited for annual ceremonies of pray for good harvests. Temple of Heaven was enrolled as a World Heritage Site by UNESCO in 1998. Flying kites in the park and appreciating the gorgeous sunrise in great! Much-loved summer retreat of the Imperial families, the lovely landscaped gardens, halls, pavilions and corridors are set around the lake and rivers in natural harmony. It is the largest and best preserved imperial garden in China, and also a World Heritage Site.
Beijing Olympic Park contains National museum, exhibition area, Olympic Village and Olympic competition avenues. Approximately 31 venues are used in Beijing Olympics, including National Stadium, the Bird's Nest and National Aquatics Center. You will explore the park, but it doesn't include going inside the Bird's Nest and Water Cube. At night, the grand buildings in the park are lit up by the colorful lights, creating a dreamlike world.
Day 4
Beijing – Jinshanling Great Wall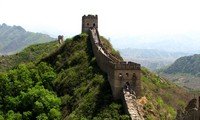 After touring in Beijing city, discover more in Beijing suburbs are also interesting. Jinshanling Great Wall is a popular hiking section, with rugged and challenging hiking path, and beautiful natural scenery.
Day 5
Chengde – Chengde Summer Resort, Xumi Fushou Temple, Putuo Zongcheng Temple, Puning Temple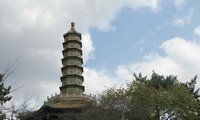 Chengde Summer Palace is one of the best imperial gardens, where royal families went to spend holiday and have rests in the ancient time. The buildings, exhibitions, plants, lakes in the garden are delicate and keep their shapes well.
Xumi Fushou Temple, Putuo Zongcheng Temple and Puning Temple are good combination of Chinese ancient architecture style and Tibetan monasteries. Putuozongcheng Temple is reminiscent of the Dala Lama's Potala Palace in Tibet. It is considered as a great place to go if you cannot travel to Tibet. The temple was built to show the imperial family's respect for the minority groups and their beliefs. The temple is a marvelous sight with red walls that contrast against the green mountain backdrop. The top of the temple complex has a commanding view of the Chengde Summer Palace Resort. Xumi Fushou Temple was built as a residence for the sixth Panchan Lama who traveled a great distance from Tibet to Chengde in 1870. See the world's biggest wood Buddha in Puning Temple, which was built to commemorate Emperor Qianlong of the Qing Dynasty.
Take off the stress and enjoy this tour! As your tour concludes today, your private driver will escort you the airport on time. And then be carefree as the guide will help you check in. Goodbye! China Highlights is looking forward to serving you again!