Itinerary
As your flight lands, your tour guide, driver and car will be waiting at the airport to pick you up and transfer you to the hotel. Check-in and have free time for the rest of the day.
Day 2:
Chengdu to Xinduqiao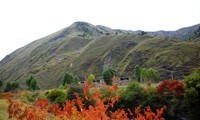 Start from Chengdu and transfer to Xinduqiao in the early morning. It is about 400 km from Chengdu to Xinduqiao. You can see the beautiful countryside sceneries along the highway. You can see an overview of Mt. Erlang and pass the Erlangshan Tunnel, which is the longest one in China, with a length of about 4,176 meters. Later, you will pass a green valley along the Qingyi River. Then, visit Luding Bridge in Luding County and cross the Mt. Zheduo and the city of Kangding. Later you will arrive in Xinduqiao, which is renowned as the paradise for photographers.
Good to Know:
Due to very limited choices and condition along this tour, meals will be arranged at the best possible local restaurants, but standards cannot compare with those in the city.
Day 3:
Xinduqiao to Daocheng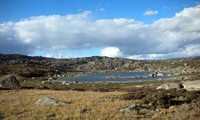 Today leave Xinduqiao, drive pass Haizishan Scenic Area and Litang Pasture, and reach Daocheng. You almost reach the highest point and also the most challenging part in your journey by crossing several snow mountain passes of various heights over 4000 meters. Litang is a small Tibetan town rich in Buddhist history. Besides vast pastures, Litang is a place habited by Tibetan people and thus full of religious history and atmosphere. Arrive at Daocheng and stay overnight.
Day 4:
Daocheng – Riwa - Yading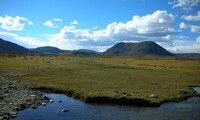 Drive to Yading Nature Reserve. Along the way, you will see the beautiful sceneries of the river valley together with the poplar trees and Tibetan architectures. Have a lunch and visit the Langjiling Temple in Gongga. Then head for Yading village. Have a dinner and visit a local family to get to know their daily life and customs.
Day 5:
Yading to Daocheng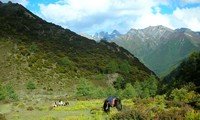 Today you will visit the Chonggu Temple, the Lake of Pearl and get an overview of the Mt. Xiannairi and the Mt. Xianuoduoji. You will experience horse riding in Yading. At last, transfer to Daocheng before night.
Day 6:
Daocheng to Xinduqiao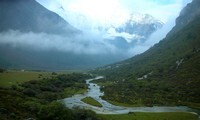 Start the tour from Daocheng. You will cross the relics of the glacier of Mt. Haizi and visit the Litang Temple. Upon arrival in Litang, have a lunch in Litang and go back to Xinduqiao, which is praised as the paradise for photographers. Here you can enjoy the sunset and take pictures.
Day 7:
Xinduqiao to Chengdu
Start from Xindouqiao, you will pass the Erlangshan Tunnel, and then arrive at Luding Bridge. You can see the Daduhe Valley along the way. By night transfer back to Chengdu.
As your trip concludes, your tour guide, driver and car will pick you up from hotel and transfer to airport for your departure flight. They will assist with check-in and accompany you till the point of security check and wave goodbye.