Itinerary
Arrive in Shanghai, the Paris of the east. Your guide will greet you in arrivals, your private car and driver are ready and waiting to take you to your selected hotel.
Day 2:
Quintessential Shanghai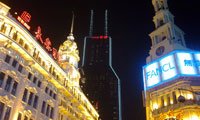 All perspectives of Shanghai, from quintessential gardens, charming historic builds and lanes, to the waterfront promenade and colonial era of The Bund. Enjoy an authentic Chinese lunch, order some dishes with the help of your guide. Today is topped off in style, a birds-eye view from the Oriental Pearl TV Tower.
Good to Know
China Highlights do not visit tourist restaurants but carefully select authentic local restaurants known for their particular forte. Our guides are on hand to help you order, selecting dishes to your tastes.
Day 3:
Venice of the East (Flying to Guilin later)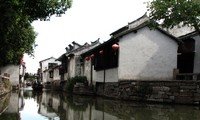 Completing your Shanghai tour, we'll take a relaxing boat trip in Zhou Zhuang, and ancient historic water town, known as the "Venice of the East". Charming old style builds surround by rivers and lakes, connected by stone bridges and punted boats. The late afternoon we'll transfer you to the airport, escorting you right to the security gate and ensuring your make the Guilin flight in good time.
Day 4:
Guilin, The beautiful face of China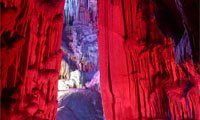 Our company was founded in Guilin, and its home to our head office. If anyone knows Guilin its China Highlights. We've guided US presidents to world VIP's around Guilin and we're sure to have something that will interest you. The classic sights of Guilin present themselves like a Chinese painting. Reed Flute Cave, Elephant Trunk Hill. We'll introduce you to an interesting local restaurant, blending eastern and western cooking.
Good to Know
Why not learn some tea culture? – At Reed Flute Cave our guide can introduce you to a beautiful teashop that we have worked with to create a wonderful cultural experience. You don't just get to try the different flavors but learn about the rich culture that surrounds the tea ceremony.
Day 5:
Guilin to Yangshuo (Li River Cruise)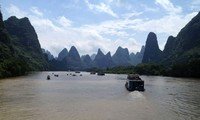 The Li River cruise from Guilin to Yangshuo is a highlight of this tour. Venture up to the viewing deck and marvel at the karst peeks, bamboo groves and villages that seem to nest into the banks. Look out for water buffalo, cormorant fishermen and bamboo rafts.
The late afternoon is yours to explore and unwind in this world village.
Good to Know
The cruise takes around 4 hours and a lunch is served on the boat. The boats are long shall hull boats holding about 140 passengers. The water level and flow can affect the cruise duration for safety and practical reasons.
Day 6:
Yangshuo (Flying to Beijing later)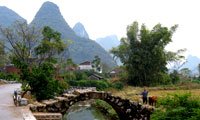 We'll guide you out into the countryside, by bike, e-cart or even an electric scooter, you decide! Ride through the fields, see local villages and meet some local farmers.
Good to Know
Lovely crafted tours and expert guides mean you will get to see areas of China most tourists don't touch. We are confident our guides are the best. Our company has guided Bill Gates, the Clintons and world VIP's in the Guilin area.
You not only pass famous mountains and beautiful scenery but your guide will stop halfway to visit a charming local family, with generations of history in the village. Learn about life in Guangxi province.
In the afternoon your guide will transfer you to the airport to fly to Beijing. Our Beijing guide will be at the airport to greet you on arrival.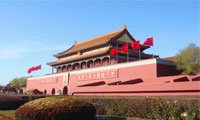 The center point of a Beijing is Tiananmen Square, today your tour starts here. The size and complex history around the square seems daunting, at least until one enters the neighboring Forbidden City. In the years before the price to entry was death, a little cheaper now. The scale and number of courtyards and rooms keep coming, like a maze surrounded in rich symbolic meaning. Your guide will explain all, answering any questions you have.
After lunch dive into the hutongs. The hutongs are lanes and courtyard houses from a bygone era. We'll visit the Xicheng district.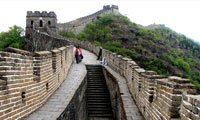 Start today among locals, in south central Beijing. Capture the culture through your lens and absorb the atmosphere as you walk through the gardens on the way to the Temple of Heaven.
The Mutianyu section is the top rated section on TripAdvisor. Less crowded and fantastic views.
Your adventure draws to an end, but your guide, drive and car will transfer you to Beijing's international airport, ensuring you get to the correct terminal and security gate.
Just let us know your travel style!
Guide vs. Free-time ratio / Hotel Style & Interests / Dates / People
We will then adapt this tour and create a unique quote based on your individual needs.

Free Quote