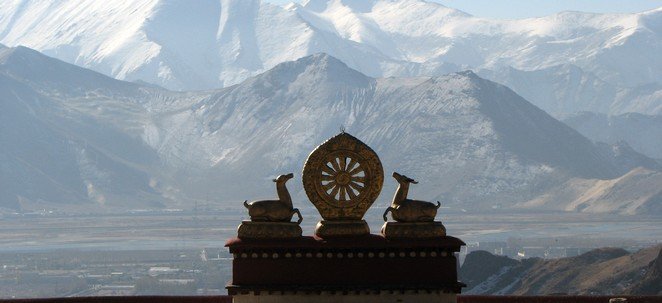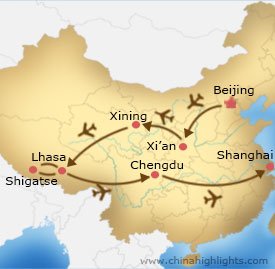 Itinerary
Your vacation starts on touch down, greeted by your dedicated guide at the airport and a private car transfer to your hotel.
Stay connected: A Free SIM Card Wi-Fi Rental
Day 2:
Beijing's Classic Sights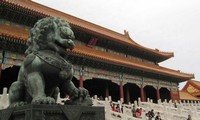 Walk through the maze of courtyards, discover the myths and symbolism and history that surround Beijing's Forbidden City, a 'city within a city'. Walk across iconic Tiananmen Square before visiting the Temple of Heaven, a chance to explore the gardens and culture that surround this World Heritage Site. Enjoy the included lunch in a popular local restaurant; your guide will help you select dishes to your taste.
Day 3:
The Great Wall of China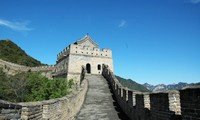 Mutianyu is currently the most recommend section of the Great Wall. The feedback from our customers is positive, and it's no wonder it rates as the number one section and attraction on TripAdvisor. This section is in good repair and offers fantastic views. It has fewer tourists than the Badaling section but still has good facilities, such as a cable car, giving you more time on the wall.
Day 4:
Beijing's Gardens, Lanes and Courtyards
The Summer Palace and park is not only a tranquil place to walk among the willow trees and by the lake, but a relaxing environment to explore the many corridors and pavilions that make up the complex. We will approach from the lake, taking the dragon boat to the palace nestled in the far bank.
We'll have lunch nearby and then take a pedal powered rickshaw to discover the lanes and courtyard style houses, known as the Hutongs. We will introduce you to a family who has lived in the hutongs for four generations, a taste of what life is like today.
After todays tour your dedicated guide and driver will transfer you to the airport and ensure you are at the correct terminal on time, ready for your departure to Xi'an. On arriving in Xi'an our guide will be ready and waiting to transfer you to your Xi'an hotel.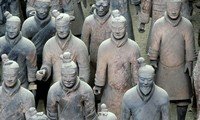 The Terracotta Warriors and Horses need no introduction; they are the highlight for many visitors to China, a truly astounding feat of human effort. Big Wild Goose Pagoda, back in Xi'an city center, is a symbol of the area and surrounded by a lovely park.
Day 6:
Xian (Fly to Xining)
Shaanxi History Museum offers further insights into the history of the emperor. We'll also take another view of history, looking over the ancient rooftops of Xi'an, as we cycle around on the City Wall.
Later on today your drive and guide will take you to the airport, on time for your flight to Xining.
Day 7:
Xining: Lake Cruise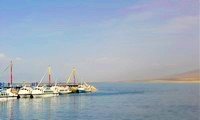 Qinghai Lake is China's largest salt water lake amidst alpine prairie at 3200m. Scenery is breathtaking, the surrounding hills reflecting in the crystal clear waters. A short cruise is the best way to appreciate how clean the water is. We have organized a lunch in a local restaurant, tasting the Tibetan specialties.
Day 8:
Xining: Taer Monastery and Dongguan Giant Mosque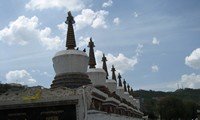 The morning is dedicated to see the Taer Monastery, which combines architecture of Han and Zang nationalities. The Giant Mosque of Dongguan is the religious home for more than 100,000 Muslims, and one of the four major mosques in Northwest China.
In the afternoon your guide will escort you for your overnight train to Lhasa.
Day 9:
Overnight Train to Lhasa
By late afternoon, you will arrive in Lhasa and get picked up by your guide for transfer to your hotel. If you want, ask for some suggestions of what to do tonight.
Day 10:
Lhasa: Potala Palace and Jokhang Temple
Potala Palace was the winter home of Dalai Lamas, and the most famous building in Tibet. It towers over the city of Lhasa, the long stairs leading seemingly to heaven. Each visit is limited to one hour to allow as many pilgrims as possible each day.
In Jokhang Temple you have more time to explore, taking in the myriad of rooms and beautiful murals. The surrounding Barkhor Street is a pilgrim's path as well as a bazaar: devotees spinning prayer wheels mixed with people buying yak butter, used for making offerings.
Day 11:
Lhasa: Norbulingka, Sera and Drepung Monasteries
Norbulingka was Dalai Lama's Summer Palace, built by the 7th Lama, and has very charming gardens where locals have a habit of picnicking. Lunch is a feast of global cuisine, combining Tibetan flavors with influences from all around the world.
Sera Monastery and Drepung Monastery were both founded 600 years ago, and are very important in Tibetan Buddhism. Ask your travel advisor about the 'daily debates', and the Shonton Festival.
Day 12:
Shigatse: Yomdrok Lake and Palgor Chorten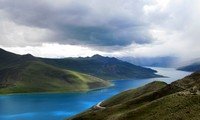 This morning a drive through Tibetan plains takes you to Shigatse and Yomdrok Lake, the largest water bird habitat in Tibet. Palgor Chortem, also called Palcho Monastery is very unique in style, and the Pelkhor Choede (Kumbum) is called the lord of Tibetan stupas.
Good to Know
A Stupa is a building that represents the mind of Buddha, and so is considered holy. Building a Stupa is considered a very powerful method to accumulate merit and purify your mind while on the path to enlightenment.
Day 13:
Shigatse: Tashilunpo Monastery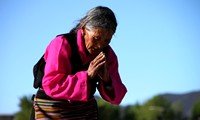 Tashilunpo Monastery is similar to Potala Palace in its double coloring of red and white, and similarly, it clings to a mountain side. It is very important historically and culturally and worth visiting.
In the afternoon your driver will take you back to Lhasa.
Day 14:
Chengdu: Jinli Old Street and Wu Hou Temple
This morning's flight takes you on to Chengdu, where you will be met at the airport for your transfer to the hotel.
Jinli Old Street is a delightful, bustling old commercial hub, restored for the enjoyment if visitors. There is even a Starbucks, the coffee dating back to the Song Dynasty, or maybe not. Wu Hou Temple has lovely gardens that encapsulate the various buildings.
Day 15:
Chengdu: Panda Center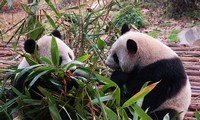 Today you get to experience being a panda keeper for a day. This includes feeding, cleaning the enclosure and showering the pandas in the summer time. Then a lunch is followed by the tour of the Panda Base and a visit to the Museum.
Good to Know:
This experience does not include touching the pandas, there is a donation program which allows you to hold a baby panda for a minute. Ask your travel advisor for more information if you are interested. The program is subject to change without notice and is totally dependent on the program of the day at the Panda Base. We cannot guarantee that the experiences listed above will be all provided.
Day 16:
Shanghai: The Bund and Colonial History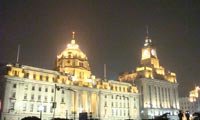 The Bund is a famous architectural memorial for the colonial history of Shanghai, but at the same time at the forefront of new developments. Xintiandi with its Shikumen entertainment complex formed of old style buildings and Former French Concession Precinct with former residences of famous people are a fascinating trip back in time.
Day 17:
Shanghai: Yuyuan Garden & Shanghai Museum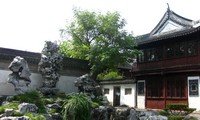 Yuyuan Garden in the Shanghai Old Quarter is a famous private garden now open tp everyone to enjoy. The surrounding streets form the Yuyuan Market, where almost anything under the sun can be found.
Shanghai Museum is by far the biggest and perhaps the best museum in China, where all manner of arts and crafts are represented, as well as some very illustrious guest exhibits. Your guide will take you through the maze of halls according to your interests; there is an audio guide if you would like to enjoy the experience by yourself.
Shanghai Urban Planning Center offers you an insight into the future of this fast developing gateway city, whereas the viewing deck in the Shanghai World Financial Center lets you admire the sprawling metropolis from above.
Your journey has come to an end, and you return home with heart and camera full of new images. Your guide will wish you farewell after taking you through the check in process.
Just let us know your travel style!
Guide vs. Free-time ratio / Hotel Style & Interests / Dates / People
We will then adapt this tour and create a unique quote based on your individual needs.

Free Quote