Itinerary
Your guide and driver will greet you at the airport arrivals hall and transfer you to your chosen hotel in Beijing. A private car, driver and guide make seeing Beijing and Shanghai in one week possible, maximizing your time at the sights.
Good to Know
If you flight time is early and you would like to start your tour today ask your travel advisor to customize this tour with you. Any tour can be customized with China Highlights.
Stay connected: A Free SIM Card Wi-Fi Rental
Day 2:
The Great Wall of China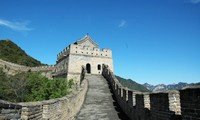 Mutianyu Great Wall section is the most popular with foreigner travelers, and less crowded than Badaling, which attracts domestic tourists due to its significance to Mao. The typical visiting time on the wall is from one hour to two hours.
Good to Know
Ask your guide about starting early, as the Temple of Heaven's area at weekdays is best experience early in the morning. It's a treasure trove of living culture, locals practicing taichi and dancing.
Mutianyu ranks number one on TripAdvisor for good reasons, the view, the state of repair, the cable car and even a fun toboggan ride down, making this an ideal choice for all ages.
Walk across Tiananmen Square, wonder the maze like Forbidden City, and see a collection of treasures at the Hall of Clocks and Watches.
There might still be time to watch the sunset over the Forbidden City and Beijing from Jingshan Park, a short walk from the north gate of the Forbidden City. Talk to one of our travel advisors about customizing this day.
Day 4:
Beijing to Shanghai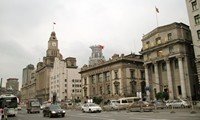 A morning flight and private transfer, and you'll arrive fresh in Shanghai, warmly greeted by your guide and driver.
Your guide will take you to lunch in a restaurant that specializes in Shanghai cuisine, right in the heart of the city. This serves as the ideal launching pad for exploring the Nanjing road area.
Nanjing Road is the most famous shopping street in Shanghai. Experience the buzz of modernity that has sprung up in recent years, before seeing The Bund, a colonial area of Shanghai.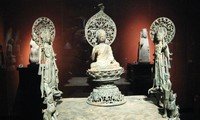 Oriental Pearl TV Tower provides an amazing overview of Shanghai; it is breath taking to see a modern China expanding into the horizon. At its base is an interesting museum showcasing Shanghai's history, well worth a visit.
Yuyuan Garden is in the old quarter; a charming garden and a must see sight.
Shanghai Museum is to many the best museum in China, due to its size and excellent curator. It has some great sculptures, ceramics, porcelain, paintings, and jade, but also a wonderful display of furniture and minority peoples' artifacts, a real insight into people's daily lives. Your guide is there to help but we also include an audio guide should you wish to use it.
Day 6:
Suzhou: The Grand Canal & Hutong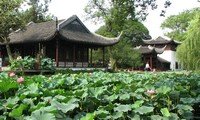 Your guide and driver will transfer you to Suzhou in comfort, to arrive ready and refreshed to explore this ancient Chinese gem. Suzhou offers the perfect contrast to Beijing and Shanghai, a charming town famous for its gardens, canal and hutongs like lanes.
Take a rickshaw ride through the old streets and see some of Suzhou's courtyard houses. Take a cruise by motor boat on the Grand Canal, one of China's greatest engineering achievements, often referred to as 'Sea Silk Road'.
Take a walk with us through the Humble Administrators Garden, the best example of a classical Chinese garden in China.
Today is left free for you to depart or explore by yourself. If you wish you may also customize today with the help of our travel advisors.
Your guide and driver will transfer you to the airport, ensuring you get to the correct terminal and gate, on time. We're confident you would have enjoyed this trip and hope you travel again with China Highlights.
Just let us know your travel style!
Guide vs. Free-time ratio / Hotel Style & Interests / Dates / People
We will then adapt this tour and create a unique quote based on your individual needs.

Free Quote