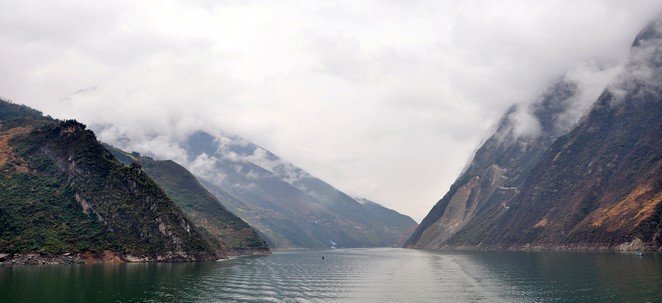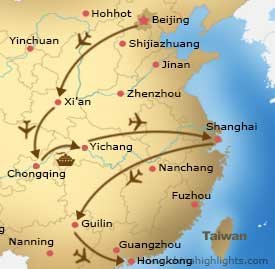 Itinerary
Relax in the knowledge that a friendly face is waiting for you in arrivals, your English speaking guide, and a private car takes you to your hotel.
Stay connected: A Free SIM Card Wi-Fi Rental
Day 2:
Beijing: Forbidden City and Hutongs
Tian'anmen Square was designed to awe people coming to see the emperor, and it still creates the same effect. A progression of stately gates and pavilions leads to the Forbidden City, where once entry could cost your life. Now even the some of the personal everyday objects and many treasures of the Emperor are displayed for all to see in the Treasure Houses.
A tour of the Hutong lanes is an integral part of any visit to Beijing. The charming alleyways with mysterious doorways, sometimes open to offer a glimpse into the courtyard within, make a nice place to wonder and capture through the lens. We'll arrange a rickshaw ride and a visit to a local family make most of the experience.
Day 3:
Beijing: Great Wall and Temple of Heaven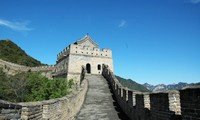 The Great Wall is an experience of a lifetime, and we wish to give you the most authentic one possible, which is why Mutianyu section is our choice. A cable car ride up allows you to arrive rested, enabling you to enjoy the walk along the wall to the full. Most people enjoy about two hours on the wall.
After working up an appetite trekking, lunch is a lovely combination of tastes in a local restaurant.
Temple of Heaven is just as majestic as the name implies, a complex of circular structures where the Emperors offered sacrifices for good harvest.
Perhaps no other dish is as associated with its name as the Peking Duck, and we take you to a long-established one, very popular with our previous clients.
Day 4:
Beijing: Summer Palace and Flight to Xian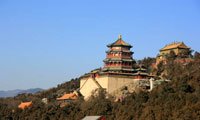 Summer Palace was where the Emperor and his entourage retreated to relax and enjoy the cool breeze by the lake. The gardens are superb, and integral to any visit.
The Olympic Park (Water Cube and Bird's Nest) continue to be an awe-inspiring experience, and worthy of a visit, even though time only allows for the exterior it is worth a visit.
Today you leave Beijing behind and continue to Xi'an by plane.
Day 5:
Xian: Terracotta Army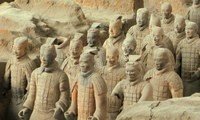 The morning is dedicated to the Terracotta Warriors and Horses, a wonderful sight of thousands of statues in perfect lines. The adjacent museum gives more insight into the history and lets you see the soldiers closer. Your guide is at hand to offer insights and answer any questions you may have.
The Big Goose Pagoda is an important Buddhist site, as it is on the grounds of the Da Cien Temple. The park nearby is charming for an evening stroll.
Day 6:
Xian: Culture Day and the Ancient City Wall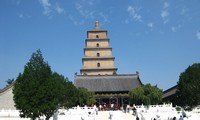 Chinese culture of past and present is revealed in visits to two major sites: Shaanxi History Museum, said to be the nation's best, and the Forest of Steele Museum focusing on ancient texts.
A bicycle ride along the Xian City Wall is a great way to experience the best preserved city defense system in China and to get some fresh air. A rickshaw option is also available.
Great Mosque is an active place of worship of the descendants of the Silk Road traders and a remarkable combination of Chinese architecture to an essentially Islamic building.
Day 7:
Flight to Chongqing: Pandas and Yangtze Cruise
A very full day before relaxing on a Yangtze River cruise: flight to Chongqing, transfer to the city to stretch your legs in the Goose Neck Park and seeing the pandas in the Zoo.
Ciqikou Old Town gives an idea of Chongqing before progress took over. Charming old streets are still filled with artisan's shops and snack stands.
Your guide will see you settled in your cabin on the boat before saying goodbye.
Day 8:
Yangtze: Shibaozhai
The excursion of the day is to Shibaozhai, where a red pavilion from the Qing Dynasty clings to the mountain side, protected from now higher water levels by a small dam. There is an optional tour to Fengdu Ghost City and the adjacent cable car takes you to the top of a hill with lovely views.
In the evening the Captain hosts a Welcome Banquet and a Dance Party.
Day 9:
Yangtze: 1st and 2nd Gorges and Shennong Stream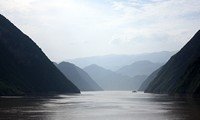 The afternoon is dedicated to a visit to the Shennong Stream, where the deep smaller gorges combine with waterfalls and rapids to create a charming wonderland.
The Baidicheng, an ancient temple complex is an optional addition to your day.
You will pass through the Qutang and Wu Gorges in daylight, a chance to take in the colossal cliffs.
Day 10:
Yangtze: Three Gorges Dam (Fly to Shanghai)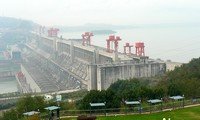 In the morning you will see the Three Gorges Dam and get a chance to walk a viewing area to see the gigantic engineering feat for yourself.
Before lunchtime the boat arrives in Yicheng, from where a private car will transfer you to airport for your flight to Shanghai.
Day 11:
Shanghai: Bygone Era Meets Modern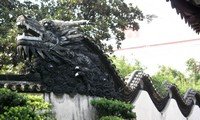 In Shanghai the modernization really is taking over the old quarters; in the Shanghai Urban Planning Exhibition Hall the plans are visible in the form of a giant model. A taste of the bygone era can still be felt in the Yuyuan Garden, built in the Ming Dynasty in traditional style, and on the Bund, where the 52 European mainly 19th century buildings are preserved among new developments.
Shanghai cuisine is well known throughout China and we take you to one of the most popular local restaurants for lunch.
The Shanghai World Financial Center offer amazing views from the observation deck at 474m (1,555ft), some views are from an unexpected direction – the floor is glass.
Day 12:
Guilin: Nature's Wonders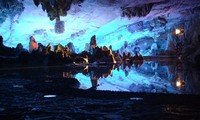 A morning flight takes you to Guilin, where you enjoy a lunch before you set off with your guide to explore the most famous natural formations in the area: Reed Flute Cave where thousands of stalactites and stalagmites sparkle, and Elephant Trunk Hill, which gets its name from the unusual shape.
Day 13:
Lijiang River Cruise and Yangshuo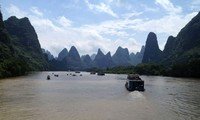 The stunning Li River scenery is famous throughout the world, the strange mountain peaks and limestone cliffs appearing behind the river. Enjoy the views from the comfort of a boat, and after arrival to Yangshuo relax and explore by yourself in this lively little town.
Day 14:
Yangshuo Countryside and Hong Kong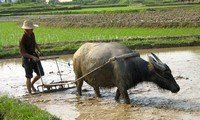 A lovely day of cycling in the stunning Yangshuo countryside is a perfect contrast to Shanghai. A visit to a local family gives you an insight into life here and helps you see a part of China most tourists don't reach.
Your guide and driver will take you back to Guilin for your flight to Hong Kong.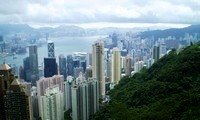 Hong Kong is fast paced and fascinating. A half-day tour is reserved for you, so you'll get a taste of all that Hong Kong has to offer. You will be picked up from your hotel and the guide will accompany you throughout the day.
Victoria Peak has long been the sightseeing spot for Hong Kong Island and harbor, the famous Peak Tram is an experience in itself and has been taking visitors up for over 100 years.
Aberdeen is a busy harbor, where people live on fishing junks; a sampan ride takes you closer if you wish. Repulse Bay is the final stop, it is an exclusive living area with a public sand beach.
Your dedicated guide will escort you to the airport and make sure your check-in goes smoothly. We hope you've enjoyed your trip and look forward to serving you again.
Just let us know your travel style!
Guide vs. Free-time ratio / Hotel Style & Interests / Dates / People
We will then adapt this tour and create a unique quote based on your individual needs.

Free Quote