Itinerary
Day 1:
Hong Kong to Kunming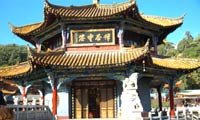 On arrival to Kunming your private guide and driver will greet you at the airport, and transfer to your hotel.
Good to know
As this is a private tour you can extend time at one attraction or cut an attraction of the itinerary before your holiday or even during the trip. This really is the tour you control.
Stay connected: A Free SIM Card Wi-Fi Rental
Day 2:
Kunming & Lijiang Ancient Town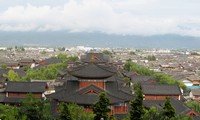 In the morning, visit the Dragon Gate on Xishan Mountain. Located close to Dianchi Lake, about 35 km to the west of Kunming, it provides an interesting array of grottoes, sculptures, and pavilions that were carved out of the rock by a Taoist monk in 1781.
Then your guide will arrange the transfer with the driver and accompany you on the short flight to Lijiang. On arrival you will visit Shuhe Ancient Town, also called Longquan Village. This village is a tranquil resting place on the ancient horse trail known as 'the tea route'. It is home to one of the many ethnic groups found in Yunnan province, and provides an authentic insight into the minority culture of this area of China.
Lijiang Ancient Town is charming, especially when you have some insider knowledge to help you unlock the less touristy parts.
- Photographers should visit Lijiang Ancient Town early in the morning, when it's sleepy and tourists have not yet arrived. That said even the evenings create some interesting shots.
- Those who like a livelier atmosphere will love the evenings, with street food, cafes and bars available in the center of the town. Enjoy a drink and watch lotus shaped lanterns float pass on the small streams, a tradition of romantic couples in China.
Good to Know
Day 3:
Lijiang: Jade Dragon Mountain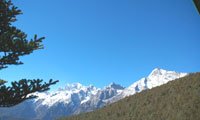 As well as the main attraction of Jade Dragon Mountain we will also stop to view the Baisha Murals. Painted over a thousand years ago, they combine the cultures of the Han Chinese, Tibetans and Naxi people with elements of Buddhism, Confucianism, and Taoism, which interestingly is what you find in today's modern Chinese belief system.
Today's highlight is still to come, Jade Dragon Mountain. At 4,506km we won't ask you to walk up, a large cable car will whisk you to the top for some of the best views in Yunnan province. You can visit White Water River and Glacier Park once on the top.
Day 4:
Tiger Leaping Gorge & Shangri-La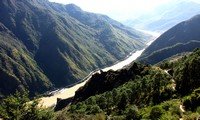 Our guide and driver will drive you from Lijiang to Shangri-la, via the first bend of the Yangtze Rivers source, Stone Drum Town (Shigu Town). You can also hike down to see Tiger Leaping Gorge.
It's no wonder Tiger Leaping Gorge has featured in so many Chinese movies: it is one of the deepest and most spectacular gorges in China. The hiking down to the gorge and views are worth the effort.
Good to Know
- The path and hike down requires good shoes.
- The water is at its most dramatic at spring time, as the snow and glaciers upstream feed the river as the winter yields.
- The roads in this area offer wonderful opportunities for photography. If you want to stop and take photos just let the guide know and they will stop in a safe place.
Day 5:
Shangri-la's Natural Wonders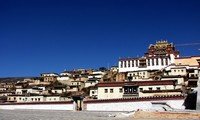 Built in the style of Lhasa's Potala Palace, Songzanlin Lamasery is still home to Buddhist monks. It is the largest lamasery in Yunnan and houses many precious cultural treasures, including some unique statues. It makes an interesting stop for even a 'templed out' tourist, especially photographers.
The Pudacuo National Park is vast. It covers nearly 2,000 square kilometers at an average elevation of 3,500 meters. A beautiful and unique ecosystem, it's no wonder the area was given the name Shangri-la, which means 'Heaven'. Two key highlights are Lake Bita and Lake Shudu. They are surrounded by pine covered mountains, oaks, and rhododendrons, and teem with wild life, such as deer, pheasants, golden cats and even some bears. This has to be one of the most untouched natural wonders of China.
Day 6:
Return to Hong Kong
Today you'll fly back to Hong Kong via Kunming. As always with China Highlights your private car, driver and guide will handle the transfer for you, ensuring you're at the right terminal in good time.
Just let us know your travel style!
Guide vs. Free-time ratio / Hotel Style & Interests / Dates / People
We will then adapt this tour and create a unique quote based on your individual needs.

Free Quote